Pros
Very informative executive summary reports
Deep and flexible configurations
Simple streamlined system
Cons
Missing standard features
No live phone support
Missing notification feature on the agent dashboard
As long as the rules of the game are changing, marketing strategies tools will also need to be adjusted. Modernized versions are updated to take into account changes that were made in recent times, like technology and the economic conditions. One needs to allocate the right resources use the right tools for a specific task. During these unpredictable times, TNS helps its clients modernise their business to stay competitive in the present age.
The company has a long history. It started in Minnesota from a college student's idea that online booking services would be necessary for the hunting lodges and fishing lodges to improve their business. Now, more than 20 years later, TravelNet Solutions continues to help not only local lodges but hotels, vacation rentals, and resorts.
TNS operates as a single global platform to streamline all hospitality processes. It has the potential to increase customer satisfaction and generate more revenue for clients. Narrower objectives of AI will free up marketing and sales teams in order to focus on other important aspects of your business.
1. TravelNet Solutions: price score. Find the best price
We offer many different pricing plans, catering to various business types. Our personalised solutions are designed to meet the specific needs of our clients. If you have any questions about the different pricing packages, reach out to our sales representatives right here.
| | | | | | |
| --- | --- | --- | --- | --- | --- |
| Top call tracking solutions | TravelNet Solutions | VS | Phonexa | VS | Callrail |
| Inbound Call(per minute) | x | VS | $0.03 | VS | $0.05 |
| Outbound Call(per minute) | x | VS | $0.03 | VS | $0.05 |
| Phone Number(per line) | x | VS | $1.50 | VS | $3.00 |
| Voicemail(per minute) | x | VS | $0.001 | VS | $0.001 |
| Min price(per month) | x | VS | $100.00 | VS | $45.00 |
2. TravelNet Solutions: meta rating. Check what people say about TravelNet Solutions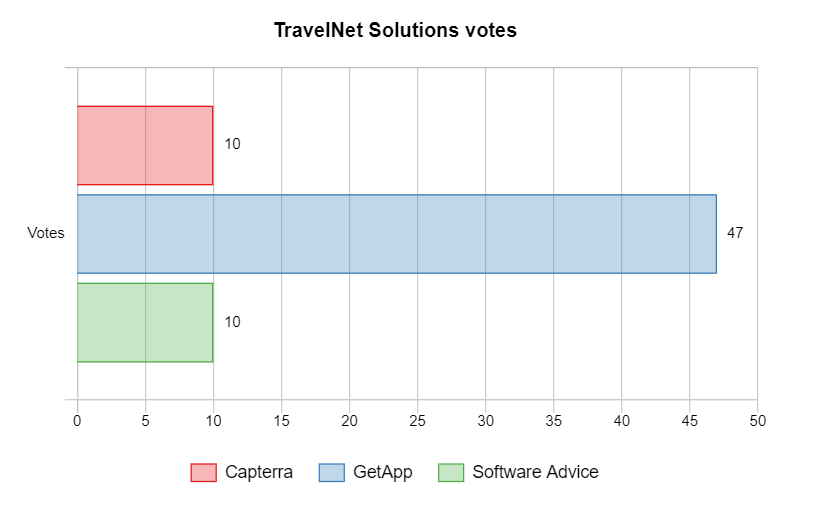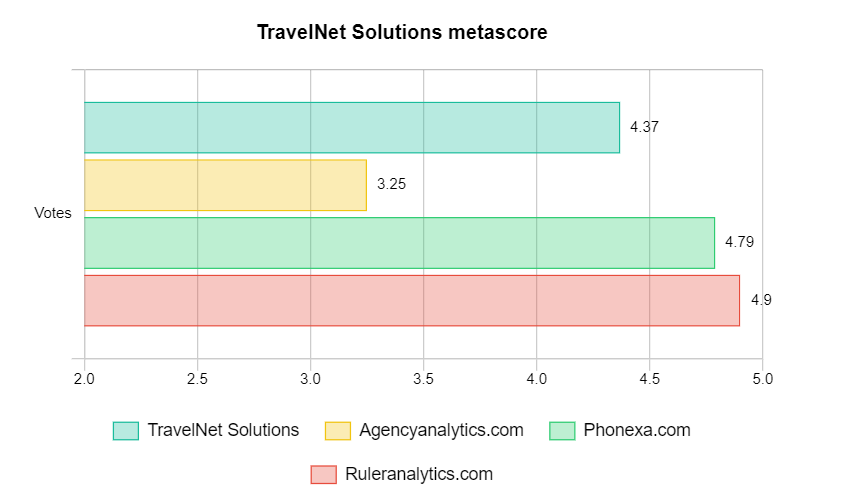 TravelNet Solutions is a program that's received 4.3 points from the world's most trusted software review platforms, GetApp, Capterra, and Software Advice. It was called Vacation Rental Software of the Future both in 2019 & in 2021. In short, it can help clients t
3. TravelNet Solutions: features and integrations
The capabilities of property management companies have grown a lot. The Hospitality Hub at TravelNet Solutions includes a powerful hospitality CRM and the main feature is that it never stops working. Whenever there are changes on your customer's account, the app will let you know. If a customer has updated their credit card for example, you'll know about it before anything happens.
Its customizable rate options give all of the reservation freedom that's never been seen before. You'll be able to create any kind of discount, rate, or fee you want by choosing the category and time. All you need to do is select one of our reservation types when it's going live and start booking!
TravelNet Solutions is committed to cultivating long-term relationships with many certified partners. They all group into different categories, depending on the services they provide. Some direct distribution companies include Airbnb, Home to Go, Whimstay, and Vrbo. Channel management companies are Booking Pal, Red Awning VacayHome Connect.
4. TravelNet Solutions.com: market share and growth trends. Build complex layouts easily
The hospitality industry has been deteriorating through the COVID pandemic. Most businesses have incurred significant losses due to it, and it's hardly been a business that hasn't been affected. We're glad to say that a number of hotels are open for business again and most countries have lifted their pandemic-related restrictions. And because of the lingering effects of the economic downturn and a major shift in most social movements, hotels were triggered to design innovative responses to such situations.
We believe that hygiene protocols, contactless technologies, digitalized guest surveys, and personalization are an integral part of a successful business in the hospitality industry. And TravelNet Solutions is no exception.Implementing these strategies into your daily working processes is what makes it a strong and competitive brand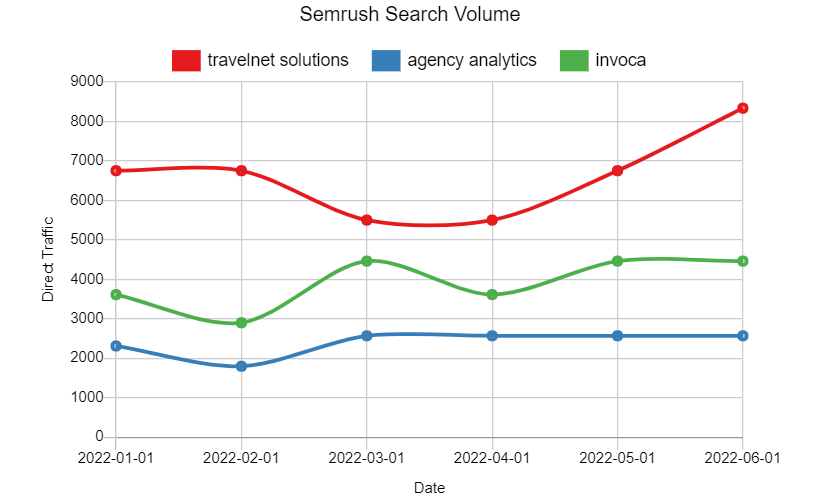 5. TravelNet Solutions: similar solutions
TravelNet Solutions is one of the best CRMS for hotels and vacation homes. It collects all valuable information, organizes it and validates it, then uses this to automatically email personalized offers to customers. We store every bit of data and communication between you and your clients in one place. It is the perfect tool for both managers who are trying to better track their team, as well as for customers who are looking for a company to offer them the most convenient experience.
TravelNet Solutions call tracking review FAQ
What is pros and cons of TravelNet Solutions call tracking review
TravelNet Solutions call tracking review Pros:
Very informative executive summary reports
Deep and flexible configurations
Simple streamlined system
TravelNet Solutions call tracking review Cons:
Missing standard features
No live phone support
Missing notification feature on the agent dashboard
What is average rating of TravelNet Solutions call tracking review
Average rating is 3.75 based on next metrics: Customer service: 4, Customer support: 4, Lead attribution: 4, Tracking numbers: 3