Pros
The customer service and support are top notch
Easy to use routing Policy builder
Nice customizations
Cons
Lack of ability to have voice recognition
The API is not very intuitive
Hard to maneuver and access data
Basic package offers a few and very limited features
With Natterbox software, companies will be able to carry on more efficient and higher-quality conversations. The company believes in strong face-to-face, in-person communication. However, complicated technology or lack of knowledge can sometimes get in the way of genuine human connection. Natterbox is the world's leading communication app with a unique fusion of human and digital communication.
Natterbox integrates seamlessly with Salesforce to give you the full picture of your business. You can understand your operations, increase sales and service efficiency, and provide a personal customer experience with help from Natterbox.Using voice channels makes Salesforce a completely integrated tool that provides you with great features like IVR, click-to-dial, call recording, dynamic routing, call coaching and more.
1. Natterbox: price score
So you have a small or medium size call center? If so then congrats! You'll be getting the best value with these coming in at only $71 and featuring an all-in-one voice solution and more.
100% Salesforce Integration
IVR, ACD, and Call Routing
Click-to-Dial
Dialer
Screen Pop
Voicemail Drop
Call Recording
Real-Time Call Coaching
Native Salesforce Reports
Support for Non-Salesforce Users
24/7 Support
| | | | | | |
| --- | --- | --- | --- | --- | --- |
| Top call tracking solutions | Calltracking metrics | VS | Callrail | VS | Natterbox |
| Inbound Call(per minute) | $0.27 | VS | $0.05 | VS | x |
| Outbound Call(per minute) | $0.29 | VS | $0.05 | VS | x |
| Phone Number(per line) | $1.50 | VS | $3.00 | VS | x |
| Voicemail(per minute) | $0.002 | VS | $0.003 | VS | x |
| Min price(per month) | $39.00 | VS | $45.00 | VS | $71 |
The Premium package is $123 and includes a more personalized approach in delivering service to your business needs. Businesses with more complex setups can choose the Enterprise package for full assurance.
2. Natterbox: meta rating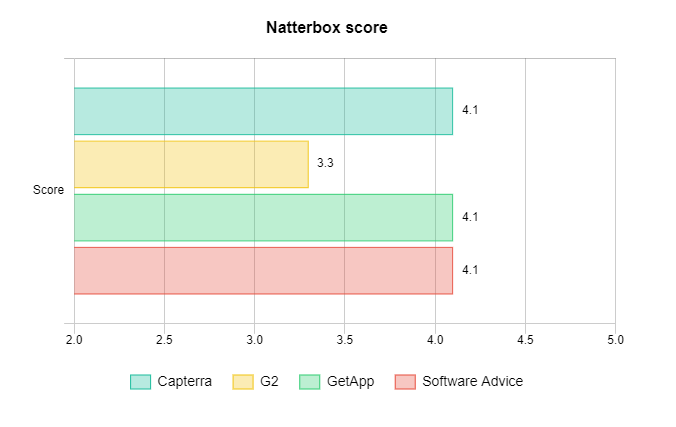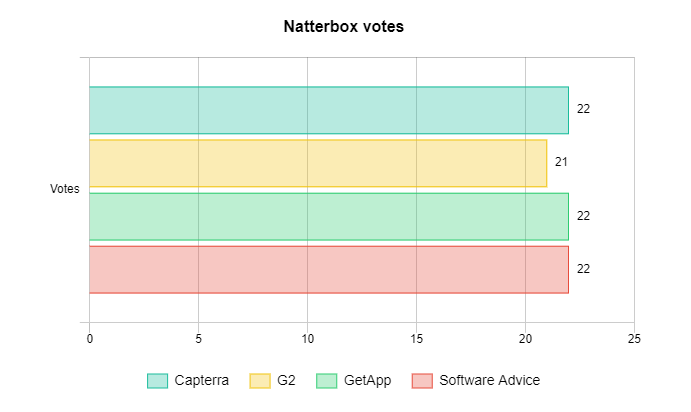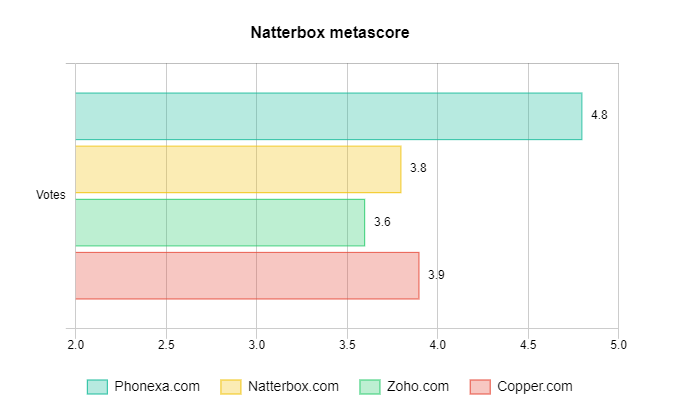 Natterbox has a great track record with more than 600 global customers, numerous awards and years of experience. Don't take our word for it though; visit an offi to see what they think.
3. Natterbox: features and integrations
When you use Natterbox, it gives you access to a lot of features in Salesforce. You can quickly access Utility Bar and the rest of your Salesforce settings from here and change your availability by clicking on Available for All. One of the advantages of a phone call is that you can just look up peoples' numbers in Salesforce and dial them. You can also take notes on your phone while you're talking to someone.
The routing dialogs allow you to customize the data that shows up on your agents' screens. This can save a lot of time and effort since you'll know what information needs to be gathered & be able to store it more easily. When agents need access to this data, it will be readily available.
Natterbox will automatically create a contact and account if you can't be identified. It may then ask you to fill out a survey at the end of your call to collect feedback on how satisfied you were with our service.
4. Natterbox: market share and growth trends
In 2021, Natterbox has revealed at the beginning of this year that it has doubled its previous growth rate in the US: 253%.Natterbox strives to surpass customer expectations and plans on doing so by adding voice capability to their CRM platform. The company also made a major investment in people and digital innovations, which they hoped would lead to this news.
It's been another huge success for Natterbox! They've gone further in enhancing the customer experience with their own cutting-edge speech technology.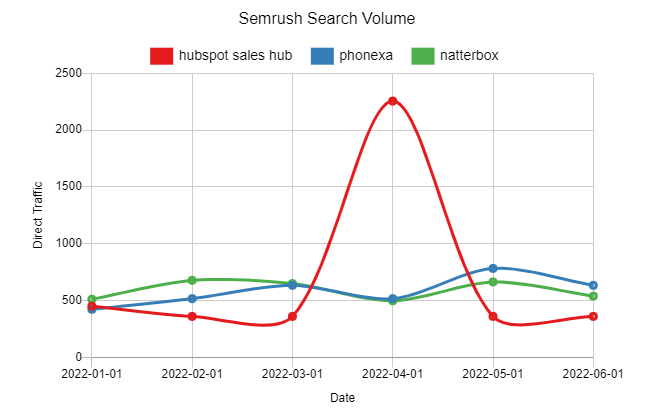 5. Natterbox: similar solutions
Natterbox offers a suite of features to ensure that your teams are perfectly equipped to do their jobs – regardless of build-out requirements. That might include having access to private chat, video conferencing and team collaboration, just to name a few things. The possibilities for growth are limitless and this is the perfect chance for you to increase productivity and enhance the client experience.
Natterbox call tracking review FAQ
What is pros and cons of Natterbox call tracking review
Natterbox call tracking review Pros:
The customer service and support are top notch
Easy to use routing Policy builder
Nice customizations
Natterbox call tracking review Cons:
Lack of ability to have voice recognition
The API is not very intuitive
Hard to maneuver and access data
Basic package offers a few and very limited features
What is average rating of Natterbox call tracking review
Average rating is 4.25 based on next metrics: Customer service: 4, Customer support: 4, Lead attribution: 5, Tracking numbers: 4