The Insurance Consumer's Online Journey Typically Starts with a Search
Before making an appointment, 69% of insurance customers conducted online research. Many insurance buyers start their evaluation of their options with a search. (Reference: LSA).
Mobile devices account for almost 50% of insurance searches. Many insurance searches are now conducted on smartphones in our mobile-first era, which makes phoning an agent easier than ever. (Referring to Blue Corona).
Over the previous two years, "insurance near me" mobile queries have increased by over 100%. Insurance buyers are investigating local agents and conducting local searches more than ever. (Referral: Google).
When looking for insurance, 68% of buyers had no specific companies in mind. This offers the chance to use search ads to persuade these unsure customers. (Reference: LSA).
Consumers who looked into insurance typically spent $867. Each uncertain searcher represents a significant revenue opportunity, and without a solid search marketing plan, you'll be leaving money on the table. (Reference: LSA).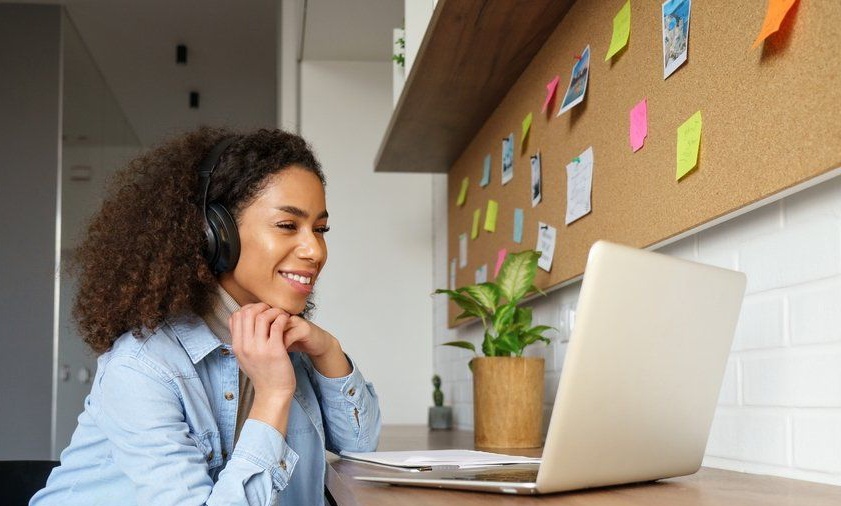 To attract customers, insurance marketers are spending more on digital advertisements
Some insurance keywords might cost $50 or more per click, making them some of the most expensive in Google Ads and Bing Ads. Insurance customers have substantial lifetime values, which makes sponsored search extremely competitive. (Referencing WordStream).
A search ad for insurance has an average conversion rate of 5.10%. It is 1.19% for an insurance display network ad. Insurance advertisements are somewhat expensive, yet their conversion rates are comparable to those of most other sectors. (Refer to WebFX).
Most insurance buyers call to make a purchase
Following a search, 78% of insurance customers phone a company. The next step after searching is frequently a call to an agent to set together a plan because purchasing insurance is a complicated process. (Refer to LSA).
Although 74% of people research insurance purchases online, just 25% actually make an online purchase. Although most insurance buyers start their search online, they prefer to speak to a real person before making a decision. (J.D. Power as a source).
Just 24% of small and medium-sized companies bought commercial insurance online. In order to obtain insurance, businesses also prefer to speak with an agent. (PwC, source).
Callers who are looking for insurance are most likely to do so at the purchasing stage of their search. Despite their importance throughout the multitouch insurance experience, calls are most frequently made when customers are ready to buy. Google is a source.
Purchasers of auto insurance are the most likely to speak with an agent, followed by those of house insurance and health insurance. The likelihood that an insurance customer will speak to a live agent increases with the complexity of the purchase. (Sources: LL Global, S&P Global, xAd, xAd, J.D. Power).
A phone conversation with an insurance representative was cited as the most important consideration by 62% of customers. Having a conversation with an agent is frequently the decisive point in the insurance purchase process, so providing a smooth call experience is crucial. (Reference: xAd).
Nearly 75% of customers who tried to buy insurance online encountered issues. Although many insurance companies offer online purchasing options, customers frequently struggle to use them and find the assistance they require. based on Accenture.
The most valuable conversion for insurance marketers is frequently inbound phone calls.
The phone call is the favored conversion method for insurance consumers. Compared to online and offline, it is ranked higher.
This year, calls will have an impact on more than $1 trillion in US consumer expenditure. The most convenient approach for clients to convert in today's mobile-first environment is frequently through phone calls. (Refer to BIA/Kelsey)
Revenue from phone calls is 10-15 times more than that from web leads. One of the most beneficial conversions that insurance marketers can drive is the phone call. You may calculate your whole ROI and adjust your optimization by monitoring the calls generated by your insurance adverts. (Refer to BIA/Kelsey)
Phone leads convert 30% more quickly than web leads. Your marketing effort will pay off faster with calls. (Refer to Forrester)
The percentage of caller retention is 28% higher than the rate of web lead retention. Long-term profits from generating calls from insurance marketing initiatives are also higher since callers are more dependable than web leads. (Refer to Forrester)
According to 84% of marketers, phone calls have higher conversion rates and higher average order values (AOV) than other types of engagement. The most lucrative conversions for insurance marketers are frequently phone calls. (Refer to Forrester)
41% of businesses claim to have seen an increase in phone conversion rates of 25% or more over the previous year. Customers are not only calling more as a result of COVID-19, but they are also calling more intently to make a purchase. Many firms are seeing an increase in call volume and call value as a result of COVID-19. (Refer to Forrester)
Inbound calls and phone conversations, according to 85% of marketers, are a crucial part of their company's digital-first strategy. The data from phone calls will be used by insurance marketers to better understand their clients and guide their campaigns. (Refer to Forrester)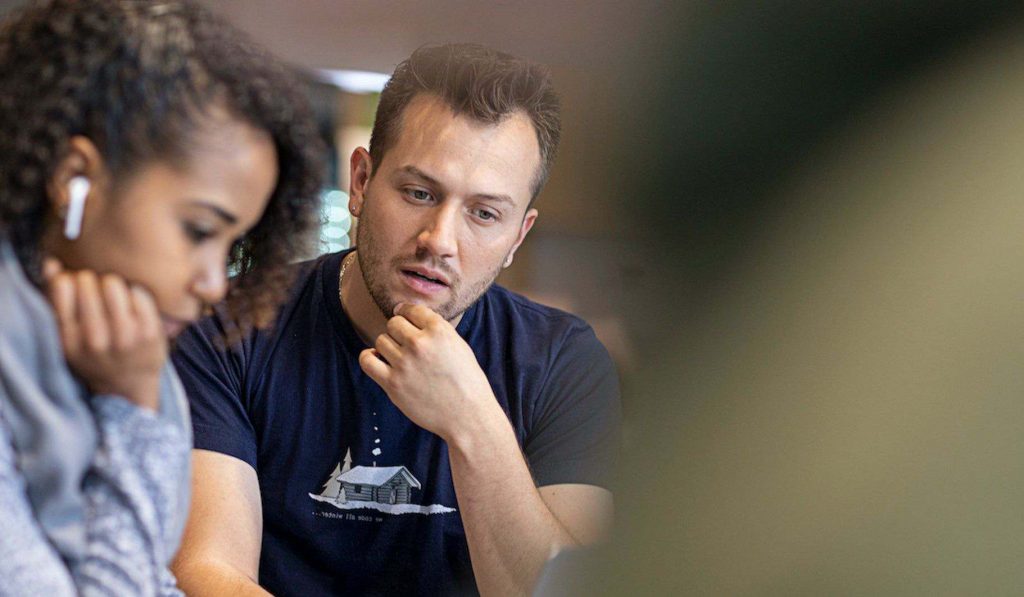 Personalizing the caller experience is a strategy used by insurance marketers to increase conversions and revenue.
The typical hold time for customers calling insurance providers is 3 minutes and 24 seconds. Customers throughout the business frequently have to wait before speaking with a live representative and making a transaction. You'll have an advantage over competitors if you can cut down on this hold time. (Reference: Talkdesk.)
The typical wait time before most callers hang up is one minute and thirty seconds. In order to speak with a live agent, many insurance callers must wait longer than the industry standard hang-up time. Customers become irate as a result, and sales are lost. According to AT&T.
88 percent of insurance clients want more individualized service from providers. Customer experience standards have never been higher, so insurance marketers must match them if they want to attract new clients. Delivering customized call experiences is part of this. Accenture as a source.
According to 21% of insurance customers, service providers do not at all customize their interactions with customers. Most insurance providers fall short of their customers' requests for customization. Accenture as a source.
Compared to companies that only occasionally put the needs of their clients first, US auto insurance carriers who consistently deliver best-in-class experiences see two to four times more growth in new business and 30% higher profitability over the previous five years. Profitability growth is directly correlated with improving the customer experience. (McKinsey, source).
Compared to dissatisfied customers, pleased customers are 80% more likely to renew their coverage. Increasing customer satisfaction is a successful technique for both acquiring new customers and keeping existing ones. (McKinsey, source)
Revenue is lost when a seamless experience isn't provided, both online and over the phone.
Only 29% of insurance clients are happy with their existing supplier. The majority of insurance customers are unhappy with their providers, frequently as a result of a bad customer experience. They run the danger of churning as a result. based on Accenture
According to 32% of consumers, phone calls are the least pleasant form of customer care. For marketers, taking inbound calls isn't enough; you need to have information about each caller so you can respond to their needs in a timely and effective manner. (Referral: Aspect)
A single instance of bad customer service caused 65% of consumers to stop supporting a brand. Customers will leave you if you don't offer flawless call experiences. Digiday is a source.
If they have a negative phone experience, 38% of customers will quit doing business with a company. Customer retention may be improved by offering fantastic phone experiences.
Globally, $470 billion in Life and Property & Casualty premiums are lost to customer churn as a result of decreased loyalty and subpar customer experiences. Insurance marketers are ignoring the consumer experience, and it is directly affecting their bottom line. Accenture as a source.
Insurance Marketers Can Deliver Better Personalization and Increase Revenue With the Help of Conversation Intelligence Data from Phone Calls
When conversation intelligence is scaled across the organization, 48% of marketers have already delivered or anticipate providing improved customer experiences. Based on the content of phone calls, insurance marketers can use conversation intelligence data to improve ad targeting, segment email campaigns, provide individualized website experiences, and more. Forrester is a source.
Due to the enterprise-wide scaling of conversation intelligence, 43% of marketers report increased or anticipated improved client acquisition and retention. You are better able to meet the needs of your customers and win their loyalty when you customize their experiences based on the information from their phone interactions. Forrester is a source.
Marketers who have extended conversation intelligence across the enterprise have observed or anticipate greater analytics efficiency, increased business efficiency, improved staff productivity, and seamless integration with existing systems. Insurance firms may gain better consumer insights and make more informed decisions to increase efficiency by utilizing conversation intelligence. Forrester is a source.
How Can Insurance Marketers Increase Call Conversions?
Make it simple for customers to contact you. This covers the use of call extensions in Google advertisements and adding the action "call now" to webpages.
Follow up on calls from a marketing source until a sale is made. This will enable you to distribute budget in a way that takes into account the caliber of the calls your marketing efforts are generating.
Make the phone call experience more customized. Offering callers a seamless, individualized experience that makes them feel valued and known is crucial for converting them.
Analyze conversations to determine which agents or locations are best (and worst) at converting callers to policyholders. You can also determine how many calls aren't answered at each location, whether long on-hold times lead to high call abandonment rates, whether the caller was a good lead, whether they converted, and how many calls aren't answered at all. Then, if necessary, you can coach your agents and make the necessary changes to your campaign.
Connect your martech tools with call data. As a result, you'll have a more complete understanding of the buying process and be able to use your resources more wisely.
Based on their chats, target previous callers and lookalikes with the appropriate adverts. Your callers give you access to a variety of targeting information that you may utilize to find more prospective clients and retarget qualified callers based on whether or not they converted.
Repeat "optimize, assess" Once you begin receiving more calls, it's critical to continuously test and scale your procedures while fixing problems that lower your ROI.