Every sales team experiences it. Everyone is eager to begin the year with challenging sales targets and innovative digital marketing techniques. The situation has dramatically changed six months later. The company's grandiose goals are beginning to seem more like fantasy, sales aren't as robust as anticipated, and morale is poor. After all, what good is keeping motivated if you believe you will fail?
Keep your sales team enthusiastic during the middle of the year, even when things aren't going as well as they were. Here are three quick ideas to motivate the group.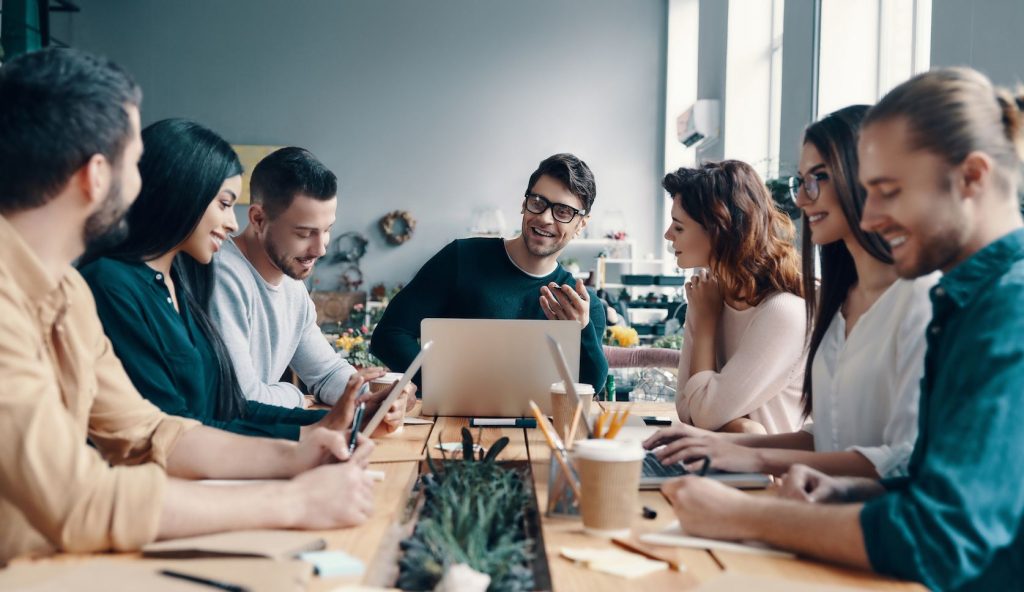 1.Consult Your Sales Team First
Your sales team needs more goal-setting meetings than that in the fast-paced sales environment of today. Regular check-ins must be planned in order to give you the best insight of how your sales staff is doing, especially if you want to proactively address any problems that can jeopardize their success.
Remember that check-ins should involve both one-on-one and group encounters. In group meetings, use the time to summarize the team's progress and highlight its strengths. The "praise in public" approach can also be used at this time to highlight the successes of your best salesmen and your entire team.
Contrarily, the focus of your one-on-one check-ins should be on how each salesperson is making headway toward their unique objectives. Now is the moment to deal with any challenges that may be impeding success, such as personal setbacks, problems with your training, etc. In keeping with the "criticize in private" philosophy, any critiques or corrections you want to give to your sales team should be done one-on-one as well.
As part of your check-ins, you ought to inform the group about your personal objectives. It's simple to overlook your role as an integral member of the sales team when you're the boss. So, whether you're promising to work with top management to advocate for a new corporate policy or to throw a pizza party at the end of each quarter, you should be equally open about your commitments.
Your sales team will respect you more, be more productive, and be more motivated when they realize that you're just as serious about hitting your own goals as you are about assisting them in hitting theirs.
2. Adjust your mid-year objectives.
The simple strategy is to evenly divide targets by the half, quarter, or month when it comes time to set annual sales and performance goals. However, few businesses anticipate that sales volume would remain consistent over the course of the year. For instance, a firm that sells consumer goods would probably experience its best sales period in the fall (just before the holidays), but a company that assists clients with their taxes may experience its busiest period following the new year. In both situations, even if the overall annual objective is feasible, evenly distributing annual sales targets over the year is unreasonable.
You run the danger of overworking your sales force by making them feel under pressure at a time of year when business is quiet for everyone when you fail to consider the natural sales cycle of your goods or services. Take the time to modify your goals so that they reflect statistics that your sales team can reach by mid-year if you want to increase motivation among your sales staff.
Examining what's working in general and getting the team to concentrate on your successful marketing methods is another opportunity for mid-year re-adjustment. For instance, if your social media campaign is outperforming your expectations, it could be wise to focus more of your efforts there and allocate fewer resources to your less effective ads. By doing so, you'll be giving your sales staff more qualified leads, which will increase their motivation and conversion rates.
3. Make Certain You're Monitoring the Correct Metrics
In the end, if you're not using the correct tools to monitor success, it doesn't matter how effectively your sales staff is performing. Setting the appropriate key performance indicators (KPIs) and utilizing the best tools available to measure those KPIs is crucial for this reason. For instance, it's not sufficient to just count the number of calls each salesperson answers or the number of calls that result in a sale when you're in the middle of an inbound call marketing campaign. Even if those are unquestionably crucial to understand, there is much more to measuring a successful call marketing strategy.
Modern call monitoring tools may provide information like when clients are likely to call, how frequently a customer has phoned before, and even what they were looking at on your website before they decided to call, giving you a much better picture of the success of your sales staff. Even more information is available via call intelligence software, including the questions prospective consumers are asking your sales staff before making a purchase and how they are comparing your company to the competitors.
What impact does this have on the sales team's motivation? Employing call monitoring and call intelligence delivers the message to your team that quality interactions between employees and customers are more important to you than call volume. Additionally, your sales force is more likely to remain upbeat and motivated throughout the mid-year downturn if they can see that you're keeping an eye on the wider picture.