One of the most effective ways for digital marketers to expose their product or service to potential buyers is through search engine optimization, or SEO. The core of SEO is increasing conversions, thus effective marketing teams spend a lot of time researching how to get quality traffic to their websites. Understanding your target market and how they specifically use the internet to search and buy goods and services is essential to developing a successful SEO strategy. Additionally, a good SEO strategy is predicated on an understanding of how search engine crawlers, often known as bots, traverse and rank web sites when a prospect is looking for a particular item or piece of information.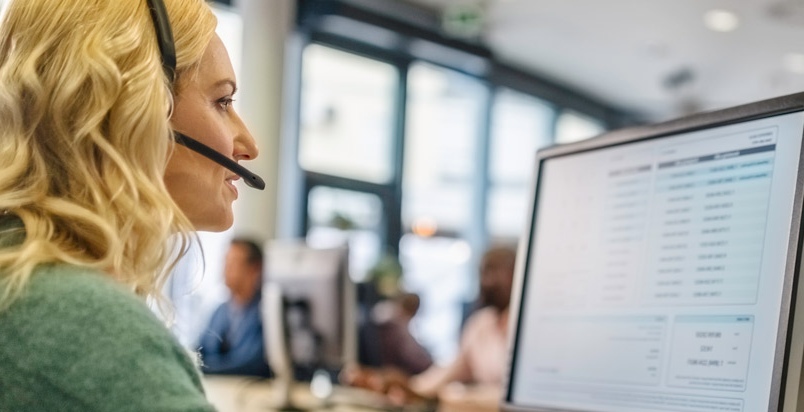 1.Failing to use the actual search phrases of your target audience.
While it's simple for digital marketers to stuff material with keywords (including branded phrases or jargon) they assume searchers would be using, those presumptions may not accurately reflect the actual ways customers understand, utilize, and locate a specific product or service.
This is why it's so important to look beyond your team's marketing dogma and see how your target market is actually describing the product on social media, online discussion forums, review websites, customer call transcripts, and other channels. Frequently, you may find that the term you believe to be the ideal description isn't even used, and a simpler, long-tail keyword is what will actually bring in qualified leads to your website. Remember that people frequently don't know the precise term they're looking for, so they might use search phrases that seem oblique, hazy, or overly straightforward, which merely gives you another SEO strategy you can apply.
Solution
Consistently browse websites where actual consumers and users discuss goods and services in your business. Adopt a platform that gives your team access to call transcriptions of your present and potential consumers. Look at how they describe the thing they desire, how they want to use it, and how they intend to pay for it. Comparing their vocabulary and phraseology to monthly searches Adapt your material to reflect how people often discuss and search for your product.
2.Disregarding search intent
Brands frequently make the error of neglecting the motives behind a customer's quest for a certain good or service. The search quality assessor standards provided by Google state that "search results should help people" and "offer authoritative and trustworthy information, not lead people astray with deceptive content." Crawlers will quickly disregard your pages in favor of more accurate content if they contain this "misleading content."
Then how would a customer's search intent appear? Navigational, transactional, informative, or commercial investigation are the top four reasons a customer might conduct a search.
Your task is to produce material that, through precise meta descriptions, titles, and content, aids users in finding the specific page they're looking for during a navigational search when they already have a notion of the brand or precise product they want to purchase.
Customers who are prepared to make a purchase, join up for a service, or interact with a business have transactional search intent. They are trying to finish a conversion. At this point, generating cash from your website depends heavily on its usability.
The objective of an informational search is to conduct study, therefore the terms "how to" or "what is" may be effective long-tail keywords to rank for. Any blogs, articles, or other content that offers solutions or expert knowledge (together with the proper keyword mix) for that informational search will score well.
Before making a purchase, prospective customers compare products online for commercial purposes, or search intent. Between firms, they contrast products, features, and advantages. For SEO purposes, it becomes essential when addressing this search intent to have blogs, articles, reviews, etc. that contrast your product to those of your competitors, as well as clearly stated benefits and descriptive language.
Solution
Produce material that is detailed and addresses the concerns of your potential clients.
Why is your company's name or product superior to that of a rival? What issue is it meant to tackle, and what information is essential to understand? Is it simple to use your website and finish a transaction? Do your page titles, meta descriptions, and headers contain a variety of pertinent keywords, brand identifiers, and terms in the appropriate context?
If so, you ought to present well to search engines!
3. Focusing just on high-volume keywords
Did you know that only 9.5 percent of all U.S. search phrases receive fewer than 10 monthly searches?
One significant error that many digital marketers do is running a preliminary keyword search and selecting the keyword that has the largest search volume. Then, in an effort to rank well and draw in customers, they can produce content—including videos, blogs, social media postings, articles, and more—that includes that one keyword repeatedly.
However, this is incorrect.
You are virtually assuring that you won't rank on the first page if you compete with the most competitive keywords. Too much competition exists! Additionally, it would be foolish to spend too much time trying to compete with that competitive high-volume term given that 71% of clicks are made on the first Google page.
Solution
Concentrate on a variety of lower-volume keywords.
Locate terms with low search traffic but high search activity using keyword research. By doing this, you can reduce your content generation costs while increasing the possibility of conversion. By establishing a solid context and offering potential consumers solutions, you can leverage a number of these low-volume keywords to improve your position.
4.Failing to localize your SEO
Neglecting the importance of geography in SEO could have a major negative influence on your position and conversion, since there are roughly 3 billion local keyword searches every month and 30% of Google users look for local information. Furthermore, there has been an increase in "near me" searches—a 100% increase, to be exact—since 2020.
It is a waste of potential if your website is not optimized for local clients. There is still a sizable portion of consumers who either prefer to patronize local businesses online or visit a brick-and-mortar store location, despite the fact that firms may heavily rely on sending things out to customers or offer downloadable products or services. If you ship goods, some customers could choose to buy from you rather than from a business that makes it difficult for them to get their purchases quickly.
Solution
Become familiar with local search terms and include them in your long-tail keyword phrases.
Check to observe which local search terms are appearing in monthly searches when you are researching keywords for content, whether it be blog material or meta descriptions. In contrast to someone who stumbles into your website while trying to conduct their own local search, you will be able to draw in a highly targeted audience by only competing with other local searches who are far more likely to convert.
5. Ignoring competitor research
Knowing your competitors' products and services through and out is a crucial component of a successful SEO strategy, but it's one that can easily get overlooked in the flurry of creating content and doing keyword research. According to FirstPageSage data from 2022, click-through rates for the top result, or the first result, hover around 39.5%, but drop to 50% for the second result and 18.4% for the third. On only the first page, too. You must learn who is leading the pack and why in order to stay competitive.
What keywords are they utilizing is one SEO query you can look at while you research your rivals? What do they say about comparable goods and services? What types of their material are the most appealing, and how simple is it to convert brand awareness into a purchase?
You may stay relevant in your sector by keeping up with the market strategies of your top competitors. You risk losing contact with the very customers who could eventually look for alternatives if you don't keep an eye on what industry leaders are creating, how they're talking about it, and the ways they're motivating consumers to consider and buy in your sector.
For this reason, getting a high placement on Google's first page of search results is essential to generating conversions. That does not, however, mean that you should use your competitors' top keywords if they do not entirely pertain to you. The algorithms used by search engines are fine-tuned to lessen the visibility of websites whose authority and content are inconsistent with their keyword utilization.
Solution
Consistently visit and peruse the websites, advertising, and material of your rivals.
Think about changing your keywords to be more pertinent to the prevailing trends and sought-after searches in your market. Don't fool customers though in an effort to outdo your rivals' success. Regarding your genuine offerings, remain truthful and informative.
6. Failing to update your keywords and content
There is one final, critical step that many digital marketers skip, either for a lack of time or lack of knowledge: updating content. This is true even if you have optimized your content, conducted keyword research, and are ranking competitively in your industry.
A lot of marketers adopt a "set it and forget it" attitude. They think that after the necessary efforts to produce great content have been taken, it will continue to score favorably. Which, in exceptional circumstances, it might. Great content isn't always timeless, though. Furthermore, the most effective terms for your intended audience will alter over time. This is due to the fact that SEO is a rapidly evolving industry, and that the top search engines are becoming more savvy and aggressive in their approach to outdated or spammy content. Your content needs to adapt as your industry and product offers do. This is especially true if you use Google as your primary search engine because "Googlebots" are highly intelligent and fast to disregard outdated stuff in favor of content that has recently been updated.
You essentially provide web crawlers a new incentive to visit your website every time you update your keywords and refresh your content. It appears more pertinent because of this. As a result of being registered as an active account with a wealth of current, helpful information for internet searchers, this new content is then indexed, which may result in a higher position.
The UX (user experience) and UI of your website should also be examined when you update your content (user interface). How simple is it for a potential consumer to explore your page and locate the specific content they're looking for, such as information, a product, a business opportunity, etc.? Is your website modern and aesthetically pleasing? Does your website's design and feel match what you have to offer? A major error in SEO strategy is to not review and update your material. Maintaining what you've already published is necessary if you want to boost the likelihood that your content will rank well.
Don't set it and forget it is the solution. every three months, carry out new keyword research. Plan a regular time to go back and update your material, which may include blog articles, product descriptions, landing page copy, customer reviews, and more. To maintain and raise your ranking, regularly investigate market trends and best practices for SEO, then make appropriate content changes.
H3 Conclusion
Periodic review and investigation are necessary for a properly developed SEO strategy. Fortunately, a variety of tools are now readily available to assist you in identifying the best keywords for your company, how your competitors are faring in comparison to you, how well your ad campaigns are doing in terms of attracting and converting customers, and how easily accessible your content is. Your online success and visibility will be at their peak if you can avoid the six frequent SEO blunders listed above.