One of the most crucial enterprise-level and small business phone functions is call screening. It makes it simple to quickly identify important clients, block obnoxious spam calls, and boost overall productivity.
But what is call screening exactly, and how does it operate?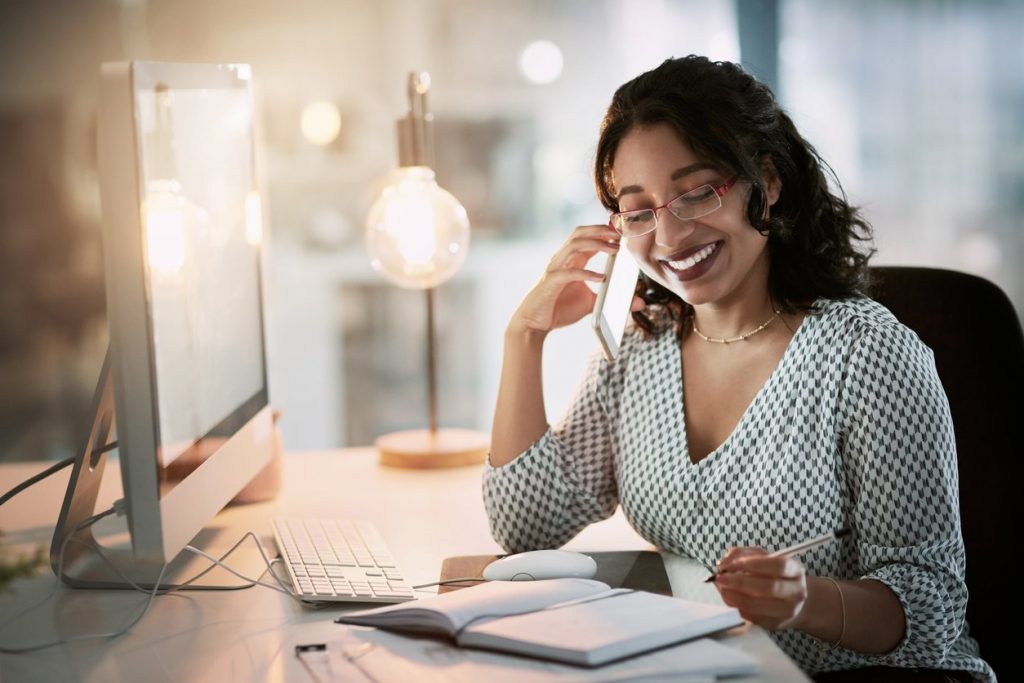 Call screening: What is it?
Call screening is the procedure of recognizing an incoming caller and, as a result, choosing how to effectively reply to that particular call.
The most well-known step in the call screening process, caller identification, gives the caller's name, phone number, and occasionally even their location. Additionally, Caller ID alerts you when a potential spam caller is on the line.
Call screening, at its most basic level, enables agents to choose whether to accept, refuse, transfer to another representative or department, or let the call go to voicemail.
What transpires, though, when an incoming call comes from a different business phone line or a house where several individuals reside? How are your agents able to identify which family member or individual firm employee is calling? Because of this, your agents may be quite enthusiastic to chat with one caller from an external company or even an internal department at your own organization, but much less so with low priority calls at the same location.
This is where the effectiveness of Interactive Voice Response (IVR) and Automatic Call Distribution (ACD) comes into play.
Callers who get through advanced call screening are connected to an automated virtual attendant who requests their name and, if necessary, the main reason for the call.
Agents can choose what to do because they are fully aware of who is on the other end of the line.
Agents may use call routing to transfer a caller to a more capable or less busy agent based on the caller's identify and response. The caller will be connected to the finest agent to assist them with the issue at hand, whether the first agent answers the call or transfers it to another team member, and the productivity of your team won't be harmed by lower priority business phone calls.
How to Use Call Screening
The way a call screening service operates has changed as a result of an increase in the use of phones and a sharp rise in the number of carriers and providers that are available.
When a caller uses a landline, the phone number is associated with a particular phone line. The precise phone numbers that appear on the caller ID screen for users of SIP or PRI connections are within the authority of the phone system.
Finding the phone number that is calling your company isn't difficult, but it's crucial to comprehend how these technologies determine the caller's name.
Carriers' names and contact information are kept in CNAM ("Calling Name") databases for account holders. The name and phone number of the caller are cross-referenced between the caller's CNAM service and the callee carrier's CNAM database whenever an incoming or outgoing call is made.
These incoming calls are routed by each receiving carrier via a calling name (CNAM) database to associate phone numbers with the names of their owners.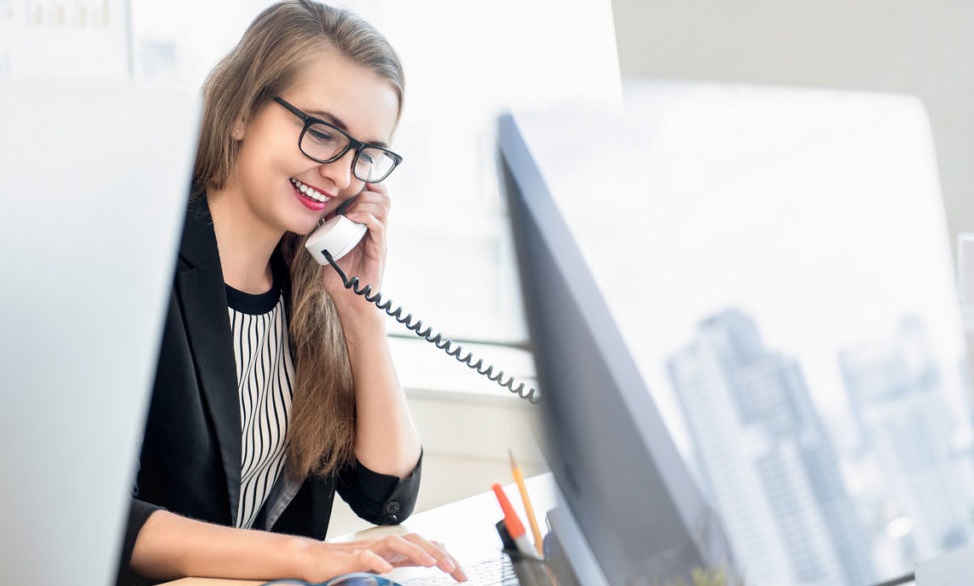 What to Look for in Call Screening Features
A complex virtual office phone system offers advanced call forwarding, routing, and answering rules, which can assist employees avoid unwanted calls while still utilizing normal Caller ID.
Automatic call screening solutions of today can also reject or block robocalls, permanently block a telemarketer's or robocaller's number, and apply predetermined unknown call settings when an agent receives an inbound call from an unlisted or blocked number.
Let's examine call filtering features in more detail.
Routing Calls
A crucial component of call screening is call routing, which connects incoming callers without putting them on wait to the correct agent or department.
Customers can choose from a variety of menu options when they call in, such as "Press 1 for the billing department," which is read out by a virtual assistant. A call path is followed by predetermined answering rules dependent on the caller's response.
Additionally, calls are routed using intelligent call routing software on weekends and on holidays.
Distance Call Forwarding
By diverting business calls away from the agent's office desk phone and to other phone numbers, remote call forwarding connects incoming callers to the relevant agents.
For instance, if an agent is working remotely or while traveling, calls received on their office landline are sent to their Android smartphone or Apple iOS iPhone after a certain number of rings. The call may then be sent to another agent, moved to their home office line, another virtual phone number, or the agent's smartphone if they don't answer it.
Increased flexibility and quicker client service are made possible by each agent's ability to choose their own call flow.
Blocking Calls
Agents can limit calls from particular phone numbers, area codes, and zip codes by using call blocking.
While auto-identification features stop calls from known telemarketing numbers, anonymous call rejection capabilities block incoming calls that do not offer caller ID information.
You have the option to choose whether to play an automatic prepared message to blocked numbers in addition to simply blocking the number. This lessens their likelihood of calling again and keeps the caller from realizing they have been blocked, depending on the message.
Businesses can construct an allowed caller list that filters out all other incoming calls if they want to reserve specific phone lines for a specific subset of phone numbers exclusively.
On a landline, a desktop computer, and a mobile Android, Apple, or Google Pixel phone, call filtering features will function.
Do Not Interrupt
The "Do Not Disturb" screen call button function automatically passes calls to voicemail or other agents for a predetermined period of time when an agent doesn't want to hear incoming calls for a few hours but doesn't want to block calls entirely.
The agent simply deactivates the Do Not Disturb setting when they are once again accessible to take calls.
Speech-to-Text Messaging
When an agent is unable to answer the phone, text-to-speech messaging is a crucial function of business phones that enables them to deliver incoming callers a pre-recorded or personalized message.
The caller will then hear the message read out to them using text-to-speech technology. The caller may receive personalized information, extra contact options, or predicted wait times in messages.
Instant Callback
Inbound callers can plan their chosen callback time, whether it's later that day or later in the workweek, with the help of automated customer callbacks. These callbacks not only provide ease for your consumers but also significantly reduce waiting times by doing away with phone tag.
Given that around 70% of callers who don't get a response the first time won't bother to call again, it is crucial to make customers feel that their call is a priority and to assure them that someone will come back to them.
Call screening's advantages
Agents can use call screening features to assign calls a priority based on the urgency of the current problem and the value of the client.
This speeds up the resolution process, reduces employee workload, and improves client retention rates.
Added advantages of screening calls are:
Numbers from missed calls are automatically stored.
Decreased abandonment rate in call centers.
less unanswered calls.
Increased security and privacy.
Enhanced internal communication Capabilities for customer self-service.
less unwanted calls.
Increased agent accessibility while using an iPhone or Android phone app.
Optimal Call Screening Techniques
You can only go so far with advanced caller identification and screening features.
Additionally, you must implement a number of recommended practices, such as:
Access to client history is provided by robust CRM software connection.
call pathways that are evenly allocated so that no 1-2 agents are left to handle all filtered calls
To prevent missing messages left by callers who were rejected, use voicemail notifications
Call menus with simple, succinct IVRs that guide clients to the appropriate department or agent
Auto-service for customers (IVR payments, customer knowledge base, etc.)
Several pre-configured call pathways for calls made on weekends, holidays, or after business hours
Create a matrix for escalating more urgent support concerns.
To reduce the volume of incoming calls, provide omnichannel support (live chat, email, social media message, etc.).
Create client call scripts based on the topic at hand to assist consumers more effectively.
FAQ
Can I block a caller's call without them knowing?
Theoretically, they shouldn't be suspicious, but they might be if you stop returning their calls or answering them, or if they can't get through to you.
  
No notification that their number has been blocked will be sent to the caller.
  
Instead, they will hear/receive messages informing them that the text message could not be delivered or that the number is no longer in operation.
 
 Once you've blocked a caller, you can't get in touch with them or they with you until you unblock the phone number.
Can I prevent caller ID services from showing other people my phone number?
Some companies might want to prevent their phone number from appearing on the caller ID screen of the recipient. This is especially prevalent if businesses are worried that customers won't pick up the phone if they recognize the caller.
 
 Keep in mind that you cannot block your caller ID when calling 911 or from a vanity (800) number.
 
 You can block your caller ID by dialing *67 before the phone number, though we don't advise it, or you can modify your settings, if you have the option, to prevent caller ID from appearing.
 
 Your caller ID will show "Unknown" or "Anonymous" if you do this, which might not entice the caller to pick up.
  
Selecting a caller ID that is personalized is more preferable.
Can I change the number on my caller ID?
It is undoubtedly possible to alter or personalize your company's caller ID, and the majority of vendors of business phone systems do so as a service.
 
 In your caller ID settings, you may decide whether to display the name of your company, the name of a particular agent, or even a local phone number. Additionally, you can pay to have a toll-free number displayed.
  
Please be aware that it could take up to 30 days for national databases to register your new phone number.
What causes my company phone number to be flagged as spam and how can I stop it?
The volume of spam phone calls has grown to well over 3 billion spam calls every month, especially since the advent of robodialing.
 
This is the reason why so many phone carriers have now adopted the "Spam Likely" function, which marks phone numbers as potentially spam and informs the recipient by displaying your number's ID.
 
Carriers keep track of how frequently their users receive incoming calls from a particular number and block it when that number exceeds a certain threshold. Additionally, there are programs that assist in removing spam calls.
 
Your company's phone number shouldn't be flagged as spam by doing the following:
 
– Make calls using a range of area codes for different countries.
– Obtain local phone numbers, and while making outgoing calls, utilize the relevant local phone number.
– Switch up your phone numbers before making outgoing calls.
– Caller ID reputation organizations can help you register your company phone numbers.
– Avoid making consecutive calls to the same numbers frequently.