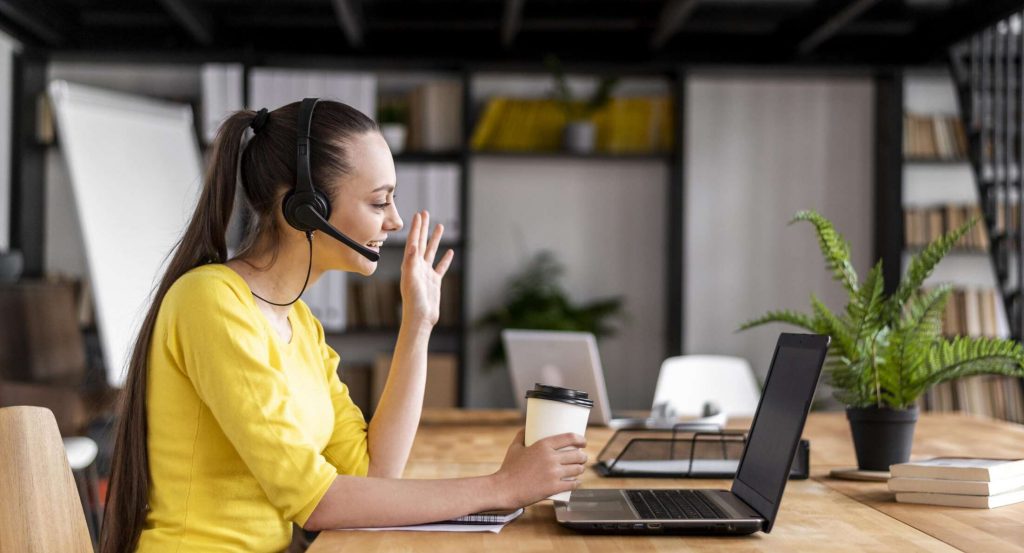 How frequently do you make a purchase by calling a company directly? You remember that time you phoned the real estate company that sold you your first house, doesn't there? Oh, and come to think of it, you phoned the business that pulled out the horrible carpeting and installed the immaculate wood floors that garner so many compliments. In fact, you called the Austin hotel to make your reservation for your forthcoming business trip just the other day.
Okay, so maybe this doesn't sound at all like you? You rent, don't care about "flawless wood," and the farthest distance you've "traveled" for work was 20 minutes on your bike this morning.
No matter where you live, you probably use your phone to make transactions more frequently than you even realize. Guess what, though? Your clients agree. For a wide range of businesses in numerous industries, making phone calls is an essential part of acquiring new customers. In fact, calls are frequently worth 5–10 times as much as form-fill leads, making them the most significant lead type for many firms.
What else do these sectors that cater to mobile devices have in common? The fact that many of them use paid search to drive visitors to their websites is frequently what causes these calls to start happening in the first place.
Not yet persuaded? According to AdInsight, phone calls account for 43% of all search-related conversions and are regarded by 65% of firms as their most valuable and best source of leads.
Paid search calls have one significant drawback, though: they frequently go untracked, which significantly understates the influence PPC is having on leads and conversions. Without call tracking data, marketers are unable to determine which keywords, ads, and landing pages are most responsible for generating calls, which results in ill-informed PPC strategy decisions. Advertisers are likely to lose a significant portion of phone call conversions if call monitoring isn't effective because they won't know where to concentrate their efforts. If they don't know which keywords generate the most calls, they can't allocate more money to them.
Fortunately, there are tools available to advertisers to track these phone calls and make smarter marketing judgments (I'll go into these tools later), but how do you know if the hassle is worth it? How important are phone calls to your business model? The answer is YES if you work in one of the ten industries listed below!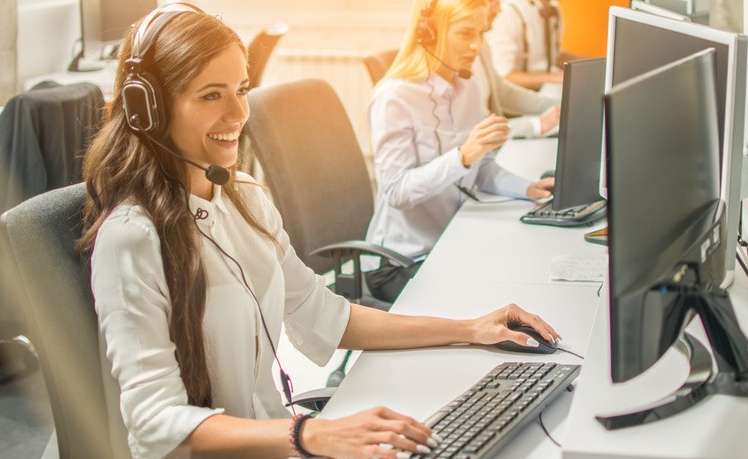 The 10 Sectors that MUST Track Calls
Travel & Hotels
The value of phone calls for the booking process is probably known to hotel marketers, but their efforts will come off as pitiful if they don't track the calls generated by paid search. Personally, I can't recall the last time I made a hotel reservation without phoning the establishment first. I probably did this by looking up hotels in the "insert location," reading the website, and then making the reservation by calling the number listed on their landing page. Calls are undoubtedly important to the business—hotels have staff members whose sole responsibility it is to answer the phones and take reservations—so call tracking should be implemented.
This holds true for the travel sector throughout the whole reservation process. Think of exotic vacations, vacation packages, or yoga retreats. Whatever you're selling, phone calls are probably a major source of traffic and conversions, so it's important to track these activities.
Services at Home
Think of the following: flooring, windows/door installation, painters, plumbers, landscapers, cleaning services. You get the idea. If you operate in the home renovation industry, you should definitely be keeping track of your calls because you probably get a rising number of them every day. Consider a scenario in which a potential customer needs to install a new sink. They would likely search on Google for "sink installation service" or "plumbing service," click on a few ads to compare (keep in mind that they might not even be aware the results they click are ads), and then call the service of their choice to arrange a time for the installation. This is a typical conversion path for these kinds of requests since if you're asking someone to come to your house to complete a service request, planning is required and is done most effectively over the phone, therefore call tracking is essential! Make sure you are aware of the keywords, advertisements, and campaigns that are generating calls that result in new clients.
Cosmetic and dental surgery
Back in college, a Hawaiian girlfriend of mine had a beer bottle chip her front teeth. And I'm not referring to a tiny chip. Simply said, it was poor and obvious. She was understandably eager to get this resolved, but since her dentist was in Hawaii, she was unable to get there from Connecticut. So, as would be expected, she conducted a search for a nearby dentist, went to their website, and gave them a call to talk about the situation, confirm they accepted her insurance, and set up an appointment. She was so pleased with her experience after having her teeth restored that she continued to visit the neighborhood dentist for cleanings for the remainder of her stay in school.
This is not unusual; frequently, individuals wait until they have an emergency before going to the dentist. Because internet conversions are significantly less typical in this sector, it's important to be ready by being accessible on Google and having a plan in place to collect phone calls. To resolve issues like insurance, ask questions that are likely not addressed on the website, and make appointments, people must call.
Legal
Being a lawyer is not an easy profession. The SERPs are incredibly competitive, each click is pricey, and each phone call is extremely precious. This is your chance to bring in a brand-new customer who could bring in a ton of money for your company. Considering the ROI for each conversion can be worthwhile if you're obtaining a good return because legal services are expensive. The issue is that law firms frequently stop using paid search because they can't trace calls, don't see results, and feel like they're just letting money disappear. This isn't the case all the time.
On Bing, the two most expensive keywords are lawyer and attorney. A former client of mine who lacked call monitoring came to me perplexed as to why his top priority search campaign had only produced 3 conversions in total. As I combed through the data, I discovered that he also received 30 more calls through click-to-call in addition to those 3 conversions, but they weren't being included as conversions. The client realized what he needed to do once I made this point clear to him. Start calling call recording!
Actual Estate
Looking to buy a new house or even to rent a new apartment? I can assure you that you won't be clicking "buy now" on Google. Living is a significant financial and personal decision, and buying a home is sometimes the biggest investment a person will ever make. We all know this, but it just goes to show that internet conversions won't happen. They simply aren't. A searcher will call the real estate agent to speak with them if they are genuinely considering relocating or buying a home. If you work as a marketer in this industry, you could think that lead generation through form fill-outs is more efficient. However, calls are significantly more lucrative. A direct call means "close me now," as opposed to a form fill that says "call me later." Which one do you favor?
SaaS
I'm acutely aware of how frequently our phones ring because I work with our sales team at a SaaS startup. Is PPC only to blame for this? No, but a sizable portion of it is, which is why we value call tracking data when making judgments for our own marketing campaigns. I'm confident that many software companies with longer and more difficult sales cycles experience this. Although buying a SaaS platform frequently involves numerous touch points, the sales process almost always involves a phone call (or several calls). Consider the possibility that a customer would not just visit the website and make a purchase; in fact, many SaaS companies require that customers make purchases over the phone. Typically, a sales representative is given a lead and works back and forth with them to determine whether their SaaS solutions can satisfy their demands and vice versa. In order for the lead to ask questions about the company that cannot be addressed online, conversations must take place. Call tracking becomes essential because phone calls are such a crucial component of the sales process.
IT
Calls primarily originate from this area. Why? Most likely because, similar to SaaS, the cycle is longer, the goods and solutions tend to be more sophisticated, and there are company-specific queries that require an individual on the phone to address them as opposed to online material. Therefore, IT marketers must log calls in order to properly assess and adapt their PPC ads.
Education
Pre-Kindergarten, elementary, middle, high school, college, graduate school, continuing education courses, public vs. private, boarding vs. commuter schools—there are many different ways to receive an education. There are a lot of possibilities, research can be time-consuming, especially when done by a responsible parent or guardian, and sales cycles can often be lengthy and involve multiple touch points. Why? Because education is viewed as the key to one's future, choosing it has an impact on one's entire life. When picking a school, there are many things to consider. Consider things like location, tuition, counseling services, housing, extracurricular activities, career counseling, handicap help, and the list goes on. Again, this is a sector where phone calls are common since conversions frequently require the resolution of case-specific questions and missing components. Competition can be fierce depending on area, therefore education marketers need to be successful with their paid search campaigns. To achieve this, they must be tracking calls.
Automotive
I'm sure I'd make a ton of calls while doing research if I were looking for a car on the market. The automotive sector, however, encompasses much more than just auto sales. I could go on and on about oil changes, dents, and engine issues, but my knowledge of automotive terminology is limited. Searchers will call regarding the purchase of a car and any concerns the owner may have with their car. What would you do if, for example, your muffler began to hiss uncontrollably or a strange light appeared on the dashboard? Search for a car service on Google, locate them, and give them a call to ask if they can solve the issue and how quickly. To get the most out of your PPC, you need to track calls if you work in the automotive sector, whether it's an auto repair shop, insurance provider, dealership, etc.
Mortgage/Loans
We can't forget about the mortgage and loan sector. Most of us find it challenging to manage our personal finances, and good financial decisions necessitate professional assistance. especially when taking out substantial bank loans for financial obligations like buying a home, paying for a higher education, or any other financial obligations. This is a sector where phone conversations are common and essential to obtaining customers because talking finances is so case-specific and personal. In order to determine the efficacy of their paid marketing efforts, industry marketers must track calls.
Don't underestimate the significance call tracking could have on your PPC approach because even if your industry isn't on this list, calls may be crucial for your company.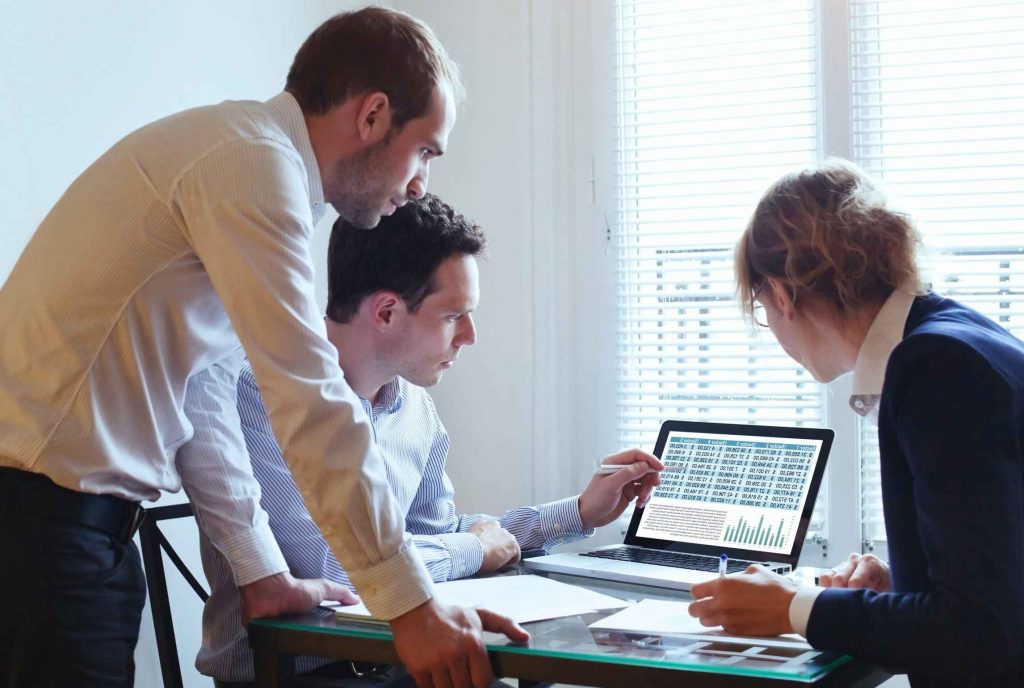 So, how can calls be tracked?
When it comes to your sponsored search strategy, we actually offer a solution for you here at Calltracking that enables you to track calls back to the keyword, ad group, and campaign from which the call happened, record phone calls, and assess whether the calls created conversions inside your account.
What are you still holding out for? To dominate your sector, begin calling tracking right away!