More consumer data than ever before is readily available to marketers today. The best outcomes are achieved by marketers who use these insights to develop a data-driven plan. Consider the following figures:
Data is the greatest underutilized asset in their firm, according to 87% of marketers.
40% of companies intend to raise their budgets for data-driven marketing.
Businesses that employ data-driven tactics generate five to eight times the ROI of those that do not.
The definition of data-driven marketing, current trends, the information you need to develop a data-driven marketing plan, and how you should update your strategy are all covered in this piece.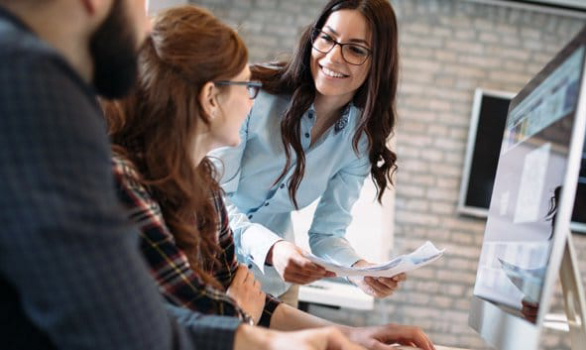 Data-Driven Marketing: What Is It?
Data-driven marketing is a type of marketing approach that makes use of information gleaned from consumer interactions and outside sources to better understand the motivations, preferences, and behaviors of consumers. Then, marketers develop tailored communications and experiences that maximize returns on investment (ROI).
Trends in Data-Driven Marketing for 2023
Data-driven marketing is essential in the current environment, according to 64% of marketing professionals who "strongly agree." The most crucial trends to take into account when developing your approach are listed below.
1. Marketers will utilize their own first-party data more.
The capacity of marketers to collect and exploit third-party data has been restricted by laws like GDPR and the California Consumer Privacy Act. Additionally, each of the four browsers that together account for over 90% of the market share—Firefox, Safari, Bing, and Chrome—has said they want to strengthen privacy regulations in the future.
As a result, marketers are relying on first-party data, or information they have collected about their own audience. First-party data will only grow more crucial as third-party data limits continue to tighten.
2. The Purchasing Process Involves More Touchpoints
The customer journey is more disjointed than ever nowadays. In fact, depending on how complicated the purchase is, the consumer journey today can contain anywhere from 20 to 500 touchpoints.
Consumers are also expecting more from their experiences than ever before. Your data-driven strategy must unite several channels and build a consistent brand experience for every customer. You will lose their business if you don't comply.
The need for accurate attribution for your marketing channels and touchpoints has increased as a result. Each consumer journey involves a variety of brand interactions, so you need to identify which ones are actually having an impact on sales and pushing the needle so you can devote more resources to them.
3. Consumer Expectations for Personalization Have Increased
Customer expectations are high as marketers get first-party data from more touchpoints than ever before. In fact, 80% of consumers are more likely to choose a brand that offers individualized experiences when making a purchase.
Your data-driven strategy must integrate several channels and give every customer a consistent brand experience. If you don't, you'll lose their business.
4. Brand Loyalty Is Diminishing
You cannot count on unrequited brand devotion in 2022. Marketers must make sure that they provide a seamless experience to every customer on every channel, or else they risk losing them to a rival. According to a recent study, 32% of customers claimed they would stop using a brand they adore after just one negative interaction.
5. The Importance of AI and Marketing Automation Is Growing
Marketers are relying more on AI and marketing automation to scale customization. Leading marketers use AI for a variety of tasks, including audience targeting, ad bidding optimization, personalizing web experiences, and mass data collection from phone interactions. You'll rapidly fall behind if you don't start investing in AI now.
What Data-Driven Marketers Need to Know in 2023?
In light of current constraints on the use of third-party data, as was already indicated, marketers are turning to first-party data sources. Indeed, a recent study indicated that 82% of marketers intend to enhance the usage of first-party data.
Here are a few of the most beneficial first-party insight sources that data-driven marketers will be using in 2023.
1.Data from CRM
Salesforce and other customer relationship management (CRM) solutions are excellent sources of insights. Customer interactions from all channels are collected in a CRM's central hub. You may segment your audience with CRM data based on all of their previous contacts with your business, and then you can customize their experiences to fit their path and buying intent.
2. Web Analytics Information
Data regarding user interactions with your website is gathered by web analytics solutions like Google Analytics and Adobe Analytics. Based on the pages they visited and the online objectives they accomplished, you can customise their experiences using this information.
3. Data from Mobile Apps
Your mobile app can provide you with in-depth insights into how your customers interact with your business, much like your website can. Data collection for mobile apps is now simpler than ever thanks to new features in Google Analytics 4. Now, you can observe how users use your app, their preferred features, typical conversion paths, and much more. You may then customise user experiences and optimize the functionality of your app using this data.
4.Transaction Information
It's crucial to collect and use data from transactions. You may estimate what customers will be likely to buy in the future and customize their experience by learning what they have already purchased.
Effective Data-Driven Marketing Techniques for 2023 and Beyond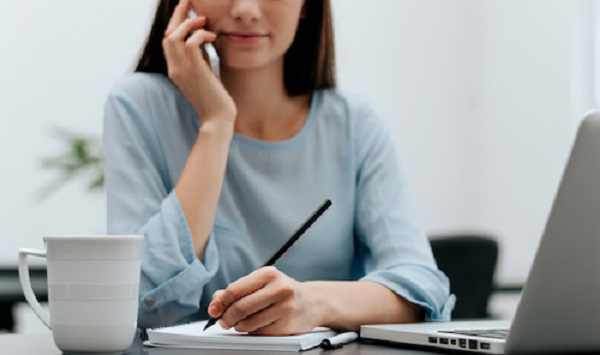 1. Make Ad Targeting Decisions Based on All Available Data Sources
Have you ever bought a thing only to be targeted with adverts for it all over the internet? This bad experience not only irritates clients, but it also wastes money that could be spent on advertising.
You should collect all of your customer data in a single area, such as a CRM, to avoid making this error and to make sure you're targeting consumers as precisely as possible. On the basis of each touchpoint they interact with as they progress through the funnel, you will be able to target them in this manner.
You'll be able to target more precisely and avoid displaying ads that aren't relevant with this comprehensive view of every customer. For instance, if you incorporate call monitoring and analytics data into your plan, you can target callers with advertisements depending on the information discussed during their phone calls. You could retarget callers who showed interest in a product but didn't buy it by showing them adverts for that product. You may raise your offer if they indicated urgency to make sure your advertisements are seen by people who are most likely to make purchases. If they made a purchase of a good or service, you could either target them with ads for a related companion purchase or block them from seeing ads to save money.
2. Divide Up Your Email Database
Email is a cost-free and efficient way to connect with your existing clients, website users who have created accounts, and content subscribers. But in order to make the most of it, your connections must be precisely segmented. A CRM is the finest tool for achieving this.
Depending on your marketing objectives, there are many methods you can segment your audience. If you provide lawn care, you may, for instance, segment your audience based on their prior purchases. You might send them emails offering a comprehensive package that includes aeration, bug control, weed management, and more if they bought a basic fertilization plan.
You might divide your audience into groups according to when they made purchases from you. You might send targeted emails promoting the appropriate services at the appropriate times to those who require certain lawn care services that must be performed seasonally or on a regular basis.
Another tactic is to segment your audience depending on the content of their phone calls using call tracking and analytics data. Keeping with the lawn care example, you might send them emails for that service if they inquired about a "complete care" package but did not convert. Your emails could contain a time-sensitive discount code if they indicated a price sensitivity.
3. Customize Website Experiences Using Previous Interactions
Your website visitors have interacted with it in various ways and are at various points in the sales funnel. Everyone should have a personalized, dynamic website experience based on their preferences and previous interactions.
A typical illustration of this is populating a unique "Recommendations" carousel with data from past visitors' interactions with your website. As a result, items they've recently viewed or items that go well with their purchases will be prominently displayed on your website. In order to better suit their interests and intent, you can also conduct more advanced optimizations, such as changing the site copy and images.
Other data sources can also be used to inform website personalisation. For instance, you can tailor the website experience for customers depending on what they mentioned during phone calls. You can accomplish this by pushing call tracking data into platforms for website optimization. Then, for specific words or pieces of information that were mentioned during the discussions, you can create rules for people-based website customisation. In turn, the optimization technologies will provide scaled-up, customised website experiences that correspond with phone discussions.
In the case of an auto dealer, for instance, you could include a picture of the car the customer indicated interest in over the phone but did not book a test drive for on your homepage. You may include a special financing offer to sweeten the purchase.
4. Choosing the Best Agent to Answer Calls
It's crucial to apply these similar concepts to call experiences in addition to adopting data-driven methods to enhance online experiences. Every caller has a particular set of wants and level of buying intent, so you should match them up as soon as possible with an agent who can address those needs and help them convert. If you don't, you risk losing their patronage.
Dynamic call routing rules, which automatically route calls based on specific parameters, are being used by marketers to carry out this plan. Here are a few typical call routing improvements:
According to the marketing source (channel, campaign, ad, keyword, or website) that led to the call, route calls.
Receive phone calls from your most effective marketing channels. advance to the front of the line to receive response first
Organize callers according to where they are calling from
Depending on your business hours, have calls diverted to specified agents, locations, or IVRs.
Ring the phones of several agents at once; the call is answered by the first agent who answers.
If agents are working remotely, route calls to their home or cell phones.
To assess how well their locations are returning calls and converting visitors, marketers are also employing AI-powered reports. These reports, which are produced by a call monitoring and analytics solution, indicate the sales calls made to each location, the lead scores of the calls, the call conversion rates, and the proportion of calls that end up on voicemail. They can then work with sales to improve caller experiences at their locations by collaborating with that data.
5. To close the communication gap with your sales team, use conversation intelligence data.
The marketing and sales teams frequently blame one another when revenue targets aren't met. Marketing may claim that it was generating high-quality leads, while sales may contend that those prospects weren't particularly hot to begin with. Marketers and sales teams are utilizing conversation intelligence tools to address this widespread issue and enhance communication.
With conversation intelligence, marketers can measure not just the quantity but also the caliber of the calls their campaigns generate. In order to increase accountability and transparency, they can then communicate this information to the sales staff.
Sales teams can monitor the number of qualified phone. The recordings and transcriptions can also be used to help them understand how they can assist agents and business locations in being more effective. This enables them to maximize the useful phone leads that marketing sends.With conversation intelligence, marketing and sales teams have a single picture of the call channel that they can utilize to foster deeper collaboration, improve customer experiences, and ultimately increase sales.