Every day, marketers must create, set up, and conduct campaigns while also reporting on the outcomes. When there is a deadline to meet for ROI, it is never easy.
Marketing professionals have traditionally had a difficult time tracking leads on a company's website and performing lead generation research. Even more difficult is when marketing launches call-based initiatives when business needs inbound calls.
In general, you'll compare the metrics of your marketing campaigns to pre-set KPIs, such as form leads, website visitors, online appointment bookings, etc. But it's possible that they aren't the best lead generating indicators to pay attention to.
Now, we're not arguing that you shouldn't track the metrics for online journeys. If you are serious about lead production, you should measure all data since to a marketer, all data is "gold."
BUT what we're really saying is that focusing exclusively on particular user behaviors and treating form submissions or clicks as the only conversions may not provide enough information for the kinds of goals or campaigns you're running for service businesses who require your marketing assistance.
That brings us to the main point of this blog. How can you determine the optimum lead generation analytics to track for your marketing clients? Find out by reading on.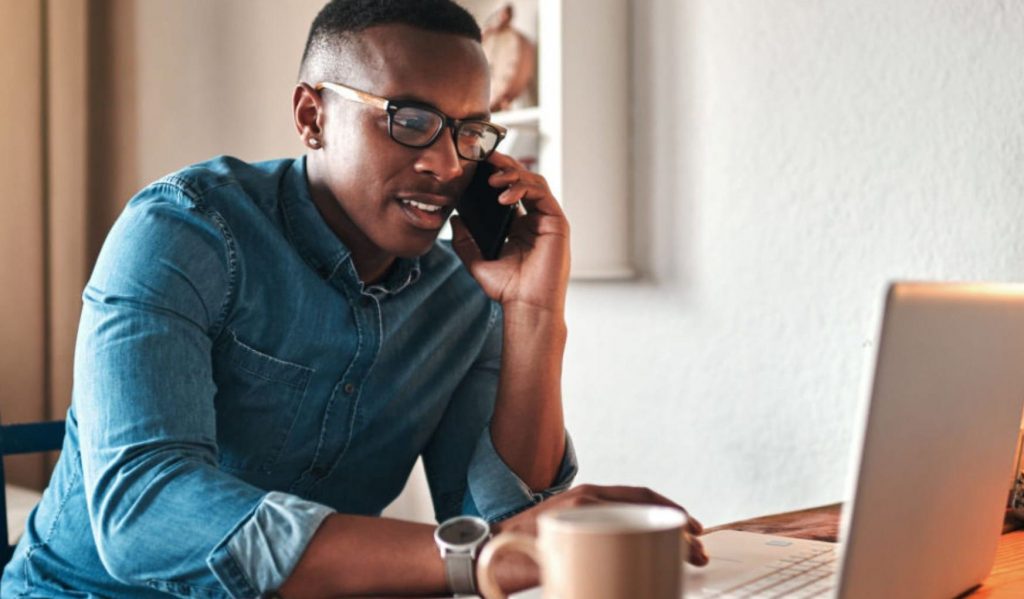 Map out the consumer journey first
Mapping each step your target audience takes before they arrive at the business and the precise objective for that business should be a significant component of your lead generation plan for your clients. More often than not, people trying to schedule an appointment for a car or with a lawyer will browse only to become informed with information but will actually look to call when ready.
For each buyer profile or audience segment, create customer journey maps. You'll be able to create and target campaigns that are more effectively by first knowing the path that your client's target customers follow between evaluating options, converting, and making a purchase. You might think about including your company phone number in the advertisement or placing a clear call to action on your landing page, depending on the product, offer, and campaign aim.
Recognize the intentions of the buyer and warm leads
Data on buyer intent enables you to determine which leads are most likely to convert for your marketing clients. By using this information, you can advertise to people who are more likely to be interested in your client's business and avoid targeting audiences that aren't.
It is far preferable for marketers and marketing agencies to focus on the metrics that point to warmer leads rather than getting mired down in all of your lead production data and giving too much weight to soft metrics like engagement and click through rates.
Customers who really call when they see a "call now" CTA are higher intent leads, and any answered calls are a very strong indicator. If you want your offline or pay-per-click marketing initiatives to perform better, you should take advantage of these types of leads.
How to use warm lead data for lead generation
How do you determine what indicators from lead creation indicate a warm lead when there is a sea of data you may potentially access? It all comes down to putting up campaigns in such a way that they can keep track of and monitor all significant buyer interactions as they browse, connect with ads, and before they take further action, like pick up the phone or fill out a web form.
These three categories are typically where buyer intent data is found
Awareness: Do your leads read your clients' blogs, download their resources, or follow them on social media? Are these indications of interest?
Take into account: Are your leads visiting particular price or service pages on your clients' websites? Possibly completing a request for quote form?
Conversion: Through social media direct messages, phone calls, or abandoned shopping carts, are your leads displaying signals that they are likely to convert with your client?
You'll be able to identify trends in the aforementioned touchpoints and give points to each lead in order to gauge how "warm" they are once you've planned out your client's customer journeys for each target segment.
That effectively converts the interaction points into data that can be used to generate insights. Most crucially, you can use the call event as a signal to find audiences that look like you or to send conversion events back to advertising networks. These call conversions serve as a potent input that improves the targeting algorithms' capabilities even more.
In your lead generating data, consider soft vs. hard signals
While lead generation is quite obvious in that it deals with the quantity of leads created, there are user interactions when going through the customer journey and various stages. We track these interactions when creating lead generation data. When you report on the performance of a lead generation campaign, some user behaviors will be easier or tougher to measure than others.
Every company asks marketers to generate leads, and by leads they mean sales. However, a marketer could only be able to affect the appointment or the intent to make a sale, depending on how the firm is run. That is frequently not even feasible, so marketers take a step back and gauge the appointment's aim.
It's important to consider if you report on leads you mean, appointments that were actually held, appointments that were scheduled, or appointment enquiries.
It is crucial to separate each action into its own group in order to avoid performance overlap and to help you stay focused on your objectives.
Examples of soft metrics
These metrics demonstrate a lower level of purpose because they represent acts at the beginning of a planned conversion or objective. They are still crucial to monitor because they are incredibly illuminating of trends in your performance. Generally speaking, a marketer's lead generation analysis should include:
time spent by visitors to your client's website
engagement on the website of your client
eBook submission forms
submissions of demo request forms
plan to call (relevant for call clicks)
Examples of strict metrics
These metrics provide a stronger signal for the actions of your leads because they are intimately related to the accomplishment of a conversion or objective. The stats listed below show that your leads are more likely to convert than average:
really submitting forms
calls with appointments or sales were answered.
arranging a demo
setting a meeting up
finishing up the meeting
Choosing the exact data you must keep track of
Since each of your clients probably targets a different demographic, has different objectives, and offers something distinctive, the data you collect for them to enhance lead generation campaigns will be tailored to meet their needs. So, to determine precisely what to measure, here are some suggestions.
1. Understand your target audience
Create ideal client profiles using data from prior customers and market research to better understand your target market. It will be simpler to determine which actions or data you need to track if you do this.
2. Choose how you'll use the information.
What is the purpose of collecting precise lead data? Will this information be used to inform, say, upcoming marketing campaigns? Or are you going to use it to assist your clients in training their sales teams on the most effective selling techniques?
3. Specify the information you require.
To assist you in achieving your objectives, it is crucial that you focus on finding the precise lead data you need. Is the geography or interests of your lead relevant to your marketing activities, for instance? Do you require lead company names or lead email addresses?
Tools that can be used to collect data on lead generation
It might be challenging to glean insights and know how to track them due to the enormous amount of lead generation that marketers have at their disposal. Here are some of the most effective ways to achieve it.
Put website analytics on.
You can collect information about user events, actions, and interaction on your clients' websites using website analytics platforms like Google Analytics.
Cookie-based user segmentation.
You may distinguish between various users on your client's website using cookies, allowing you to determine if they are new or returning visitors.
Observe user behavior with heatmaps.
You can track user activity on your client's website and how they engage with particular regions of each page using a heatmap tool, such as Hotjar.
Utilize a tool for conversion attribution.
A call conversion attribution tool, can be installed on your website to assist you better segment various audience types and comprehend what motivates users to dial a number.
How to persuade your clients to use warmer signals in their advertising
It's time to develop campaigns that target these warm leads now that we've discussed when and how to concentrate on warmer signals. But how can you persuade your customers that this is the best course of action?
Your clients can be told that by concentrating campaigns on bringing in warmer leads, they can:
Better audiences to target
Your ad platform's algorithm will be better able to target viewers who are far more prepared to convert if you concentrate on warmer lead data.
You may spend your marketing money more wisely on efforts that truly deliver results and less on those that don't by gathering and measuring warm lead data.
Improve ROI (and accelerate it!)
Warmer leads have a better likelihood of converting, so creating campaigns that target them especially can assist you to generate more ROI for your clients and at a faster rate.
Work toward important objectives
Goals that matter more to your clients, like obtaining more high-quality phone leads, can be set in place of attempting to increase their website traffic or social media engagement.
Focus on the proper metrics now to create campaigns that perform better.
No matter what industry your client is in, it's critical that you assess the lead generating data that most closely matches their objectives and the expectations of their clients' customers.
For an eCommerce business, for instance, you may be better suited developing ads that entice users to make online purchases and track metrics like "abandoned carts" and "adds to basket."
However, if your client offers high-end goods or services, and their clients' customers frequently contact them before making a purchase, you must understand that your lead generation strategies and campaigns must track lead calls and buying intent signals in order to precisely optimize your campaigns.