More than ever, workers desire more flexibility and mobility at work. They no longer desire to travel to work. Instead, many prefer to work remotely from the convenience of their home using a variety of connected equipment for remote work. For many businesses, this entails a greater usage of unified communications, or the combination of many existing communications platforms.
This transformation has already begun: By removing redundant apps and switching to cloud-based unified communications as a service (UCaaS) solutions, 34.3% of firms have cut IT cost by an average of $161k annually. Let's take a closer look at Cisco Unified Communications Manager, one of the essential tools for supporting unified communications, today.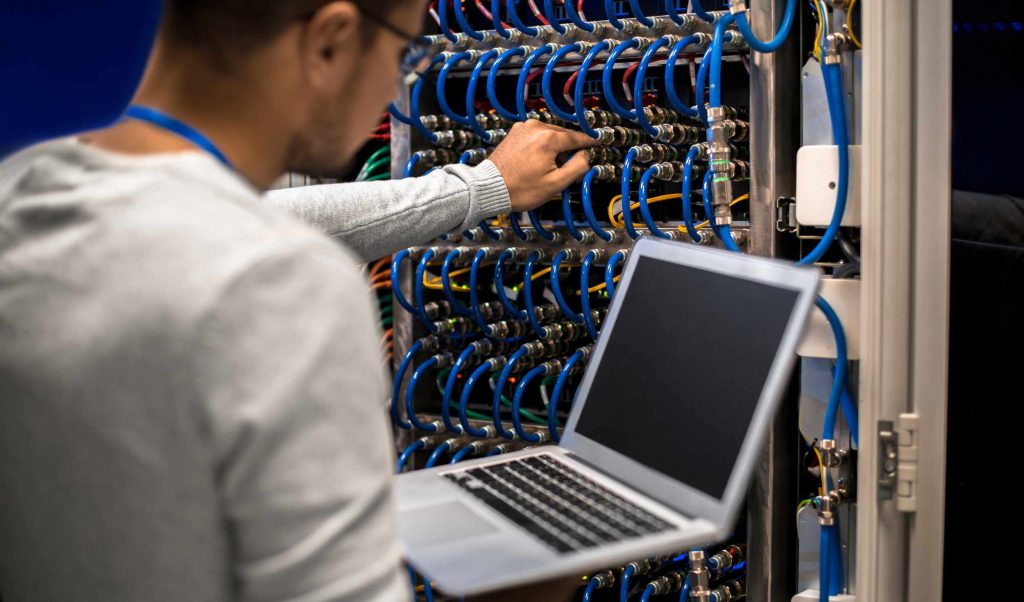 Cisco Unified Communications Manager (CUCM) – what is it?
The enterprise call and session management architecture Cisco Unified Communications Manager (previously Cisco CallManager, now known as Cisco Unified CM or CUCM) improves team communication and collaboration for today's hybrid workforce.
No matter where the end user is located, CUCM unifies registered IP phones, mobile devices, desktop computers, and other endpoints into an unified UC platform. Teams and customers can connect on their preferred devices through a variety of channels thanks to the architecture, which includes:
Instant Team Chat Messaging with User Presence, VoIP Telephony, Video and Rich-Media Conferencing, Customer Service Center External Apps, Integrated Data.
Internal and external teams can communicate through a number of the aforementioned communication channels whenever, whenever, and on any device thanks to the Unified CM architecture. With CUCM, customers have the option to make a video call from a smartphone or send a brief chat message on a tablet while making business calls on analog desk phones or desktop computers.
Important call management functions including call processing, dial plan management, directory services, and others are also made possible by unified contact management.
The Unified Communications Suite from Cisco is functionally enhanced by CUCM. It maintains high availability, quality of service, and security while ensuring seamless interoperability with a variety of Cisco applications, including Webex, Cisco Jabber, Cisco Unified Contact Center Enterprise, and more. Additionally, it works with a number of external applications, including Microsoft Teams and Slack.
A scalable solution like CUCM can help you avoid paying for services you won't use while enhancing communication at every stage of your company.
At the time of writing, more than 300,000 customers use Cisco Unified Communications Manager to manage calls and sessions across more than 120 million Cisco and softphones, demonstrating that the platform is performing as intended by users.
Cisco UC Subsystems
Voice, video, and data traffic are all combined under a single network backbone via Cisco's unified communications architecture.
The Cisco hardware controls all three of these types of network traffic while interacting with all other standards-based protocols. Cisco offers a network of included, coordinated items by utilizing a multi-layered architecture.
Let's examine each component layer and how it contributes to the delivery of UC services.
Layer of Infrastructure
Routers, switches, and voice gateways make up the infrastructure layer.
While assuring high availability, management functionality, quality of service, and overall network security, it transfers data, audio, and video between network devices and applications.
Dial-layer control
The dial plan administration and features, device control, and call processing are all handled by the call control layer.
It should be noted that call control operations take place in a location that is physically separate from the infrastructure layer. This allows for the processing of calls between different geographic regions without compromising call quality.
Layer of Applications
Applications are kept separate from call control features and the actual voice processing infrastructure by Cisco.
Instead, IP integration enables programs to be distributed throughout the network. Popular programs include Cisco Unified MeetingPlace, Cisco Emergency Responder, Cisco Unified Presence, and common protocol interfaces including the Java Telephone Program Interface, Simple Object Access Protocol, and Telephony Application Programming Interface.
Layer of Endpoints
This layer connects the communication channels and capabilities to the user's present communication device, or "endpoint," and is in charge of actually bringing the CUCM application and functionality to the user.
Endpoints can be any compatible communication device, such as a smartphone, desktop computer softphone, video calling hardware, or Cisco IP phone.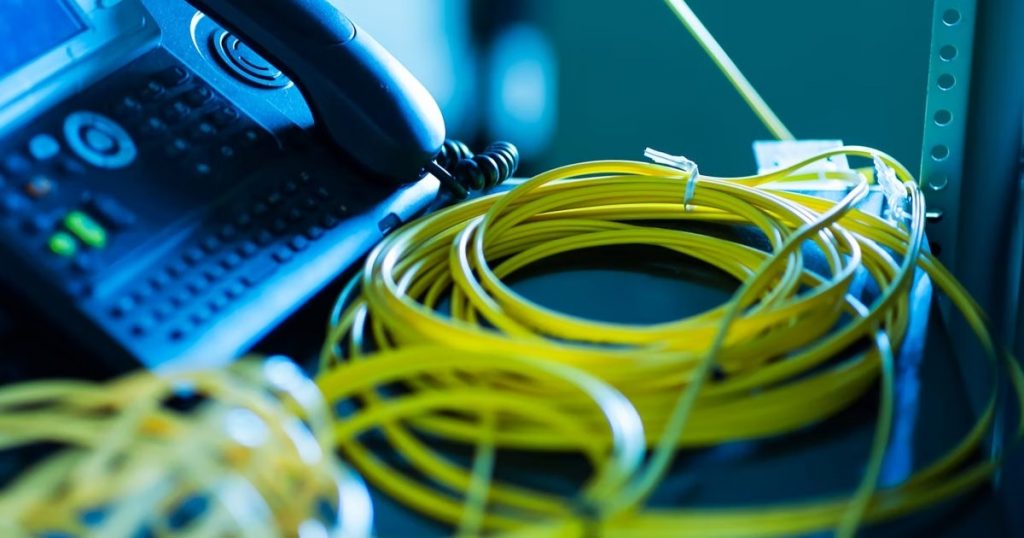 Cisco Unified Communications Manager advantages
Cisco is the vendor with the longest history, having delivered IP communications services and applications since 1997. Customers can choose from a virtually infinite number of tools thanks to the length of service and the size of Cisco's partner ecosystem, which enables users to shape the platform that works best for them at a lower total cost of ownership. Let's take a closer look at what CUCM offers altogether.
Communications in One System
Team members can only connect using Cisco's unified interface thanks to CUCM, which enables enterprises to integrate their communications infrastructure.
Due to tool consolidation, unified communications in particular offers rapid communications that spare team members from having to frequently switch between programs. Users of UC can select their preferred communication channels based on their overall requirements.
Flexibility and Mobility
You may design revolutionary workspaces with unified communications that let employees operate from any location as needed.
CUCM delivers a wide range of services to help mobile and remote workers and gives them the resources they need to thrive.
Scalability
Organizations only pay for what they really use because CUCM licensing is based on the overall number of users, user features, and devices configured.
Not only is it simple to add new members, but it also means that CUCM can accommodate the requirements of both small and large enterprises with up to 80,000 users. It is a communications and collaboration solution that develops with your organization and changes to meet evolving business requirements.
Open and programmable
CUCM has a huge ecosystem of partners, third-party integrations, and solutions.
Users gain access to sophisticated collaboration tools that are integrated into your line-of-business apps by utilizing Cisco's enormous network. Partnerships with significant corporations like Microsoft, Amazon Web Services, Google, Salesforce, and Dropbox are examples of this.
For instance, multi-site businesses were able to have centralized control over unified communications thanks to the Webex Cloud-Connected UC services. This includes tasks like analytics, troubleshooting, and upgrades that can be performed without site-specific monitoring.
Securing and conforming
The most recent communication, encryption, and authentication protocols are supported by CUCM.
The platform satisfies the highest requirements set by the financial services, manufacturing, retail, and government customers around the world and complies with important industry certifications. This includes, among other things, HIPAA, GDPR, PC, CJIS, and FedRAMP. These strict security requirements help your organization regardless of industry. With a 128-bit encryption key and a 32-bit authentication tag serving as the encryption cipher, CUCM supports the Advanced Encryption Standard (AES).
Critical CUCM Features
Let's examine a few of the most important functions that Cisco Unified Communications Manager provides for users.
Messenger and Presence Services
Through a standards-based enterprise platform, Cisco Unified Presence handles instant messaging and presence. By establishing direct ties with coworkers, these tools allow quicker decision-making and boost productivity. It is simpler to know who is online and available to assist thanks to the presence status updates. By avoiding contacting those who are unavailable or out of the office, users can save time.
The company's direct messaging platform, Cisco Jabber, offers numerous interfaces with goods from every significant producer to guarantee that staff members are always in touch.
Analytics
In order to ensure that clients obtain the data they need to enhance the look and feel of their communications channels, Cisco offers a wide choice of analytics integrations. Important analytics services include:
Reports on Webex Cloud-Connected UC analytics
KPIs for the endpoint, the headset, the endpoint deployment, and the headset deployment
Call count, call duration, call quality, call status, endpoint usage, and headset usage
CPU, memory, disk, cluster, and node use, as well as availability
Dial Plan Management
Users can design scalable dial plans by configuring the dial plan, which is a collection of lists that CUCM utilizes to accomplish call routing. Users can specify the rules that govern the permitted call types, the preferred method of dialing extensions, and the way that numbers are displayed.
Routing Calls
Calls to internal destinations are automatically routed by CUCM because it has been set up with the DNS settings for the associated devices.
Based on a database of Cisco IP phones and computer telephony integration (CTI) ports set up in the system, users can build a call routing table of registered devices on CUCM and enter additional route patterns.
Calling Queue
Users of CUCM can place calls in a predetermined queue until they are prepared to answer them. The default can be set by administrators to inform callers before the call is extended.
This solution is ideal for businesses that handle numerous incoming calls at once. To keep callers interested, CUCM places them in a queue for a predetermined amount of time before playing an announcement at predetermined intervals.
Phone Feature Management
The features offered by CUCM include call park, call transfer, termination, hold, transfer, forward, conference, speed dial, and many others.
Recording calls
In both single cluster and multi-cluster situations, CUCM supports three different call recording options.
Every call that is picked up by automatic silent recording is recorded. The phone does not display any visible cues indicating that the session is being recorded.
A supervisor uses a CTI-enabled desktop to enable selective silent recording. On the basis of specified rules and situations, calls may also be set up for automatic recording.
A user selects which calls to record when using selective user recording, as the name suggests. The phone indicates that there is an ongoing recording session when selective user recording is enabled.
Emergency Calling for Remote Workers
Customers can use this product to build up dependable VPN-based emergency communications support for their remote employees.
Off-premise customers' calls are routed through a Public Safety Answering Point, and each call includes their location information. Rescue personnel have a reliable address to exchange calls with in the event of an emergency.
Auto-Attendant
Without speaking to a real receptionist or agent, consumers can use the auto-attendant feature to find the team member or department they require. You can take calls on particular extensions with CUCM. Then, callers can look up and choose the person they want to chat with. Calls are answered by CUCM, which then plays a customizable welcome prompt before allowing the caller to select an operator, dial an extension, or spell out a name.
FAQ
What is the function of Cisco Unified Communications Manager?
For businesses to use their Cisco communications services and solutions, Cisco Unified Communications Manager serves as a central center. These tools range from SMS and presence to video conferencing and instant chat.
Cisco Unified Communications Manager Express: what is it?
Similar capability to Cisco Unified Communications Manager is offered by Cisco Unified Communications Manager Express, sometimes known as Unified CME, but for distributed enterprise brand-office and retail environments.