Efficiency is a skill that performance marketers excel at. They are adept at using every trick in the book to generate as many leads and sales as they can through their digital channels at the lowest feasible cost. The phone caller can seem confusing because it incorporates both online and offline components, but many are disregarding this high-value stream of income. However, using the correct pay-per-call technology gives advertisers, publishers, and agencies the ability to create, monitor, and analyze incoming calls in the same way they do web traffic. Here are some frequently asked questions to help those of you who are still trying to understand the finer nuances of pay-per-call get up to speed: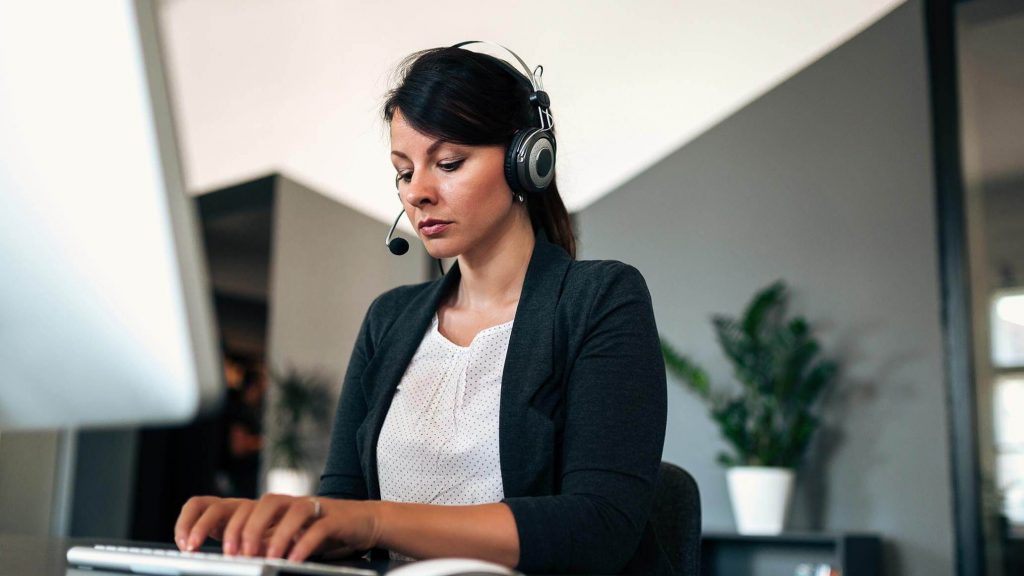 1. What exactly is Pay-Per-Call?
An advertiser pays publishers (sometimes referred to as affiliates or distribution partners) for good calls produced on the advertiser's behalf when using pay-per-call as a performance marketing strategy. Pay-per-call simply tracks calls in the same way that performance networks track clicks. Here's how it functions: Advertisers develop marketing strategies that encourage potential customers to contact over the phone. After launching these call-based advertising, the publisher is credited for the calls they result in.
2. Why spend money on pay-per-call?
Intention is everything in pay-per-call. Customers who call are far more likely to convert than those who utilize digital advertisements or posts because they are able to speak with the real person they are looking for directly. Ads may encourage clicks, but conversion is not always the result. Calls now indicate that a consumer is either almost ready to make a purchase or needs just a little bit more information to cross the conversion threshold. In the end, better ROI is possible, and your lead quality is higher.
When it comes to generating leads, calling customers who want to buy your goods or services are easy pickings. They are prepared to buy because they have done their research, or they need more information and want to speak with a real person to fill in the gaps before they buy. A recent study found that pay-per-call investments have higher returns on investment and conversion rates of 30% to 50% compared to click-through rates of only 2%.
3. What are the advantages for marketers?
Pay-per-call campaign publishers can increase their distribution and inbound call volume through a variety of channels with little additional effort. They also gain from having total insight and control over call volume and client satisfaction. Working with new publishers requires special attention to upholding brand integrity and creating the best possible consumer experience. Brands may experiment with new pay-per-call campaigns and publishers with low risk thanks to pay-per-call.
4. Which industries are successful with pay-per-call?
Pay-per-call verticals that prioritize lead generation, such as those in the healthcare, insurance, home services, travel, legal, and financial sectors, are optimal. It also works effectively with any high-value product or service because buyers often need a personal touch at some point during the buying process. Anything that has a retail average order value above $400 is also a good candidate.
5. What advantages do publishers get?
Publishers can create a new revenue stream with pay-per-call while maintaining their current business model. It is clicks and calls, not clicks or calls. Pay per call offers the chance to monetize phone and web traffic through the already-established channels and advertising strategies. Publishers will be able to track and analyze call traffic using the same tools they do for online traffic. Also available to them would be brand-new, highly lucrative deals with larger commissions.
6.What are a few pay-per-drawbacks? call's
Data is essential when it comes to pay-per-call difficulties. If your pay-per-call system is brand-new, it might be particularly intimidating. Similar to handling digital ads, you'll experience some growing pains until enough data is gathered to determine what changes need to be done. The next crucial stage is administering and monitoring the outcomes of your campaign once sufficient data has been gathered. Fortunately, Invoca's AI call monitoring, analytics, and attribution capabilities can help your team figure out what's effective and what isn't, how to make adjustments, and ultimately how to monetize calls.
Another challenge is qualifying leads. This is where Invoca's AI once again comes into play because it has the ability to automatically assess the lead quality of every call, including those that are directed from affiliates. Your teams' time and resources will be saved by this automation, and it will free them up to concentrate on validated leads that are most likely to convert.
It can be challenging to find the right affiliate to partner with. Achieving alignment between your goals, objectives, and industry sectors is crucial. If the connection isn't advantageous to both of you, it might be time to "swipe left" and find someone else. Like any relationship, once a solid alliance has been formed, it must be upheld to ensure that both of you gain from it. The best way to put it was by Steve Jobs: "Great achievements in business are never done by one person. A group of individuals completes them.
7. Which advertising platforms and strategies are most effective for pay-per-call?
Both traditional and online marketing strategies produce excellent results for pay-per-call operations. At Invoca, we observe advertisers and publishers achieving outstanding outcomes through paid/mobile search, display advertising, search engine optimization (SEO), email, print advertising, and radio.
H3 Sources of Typical Pay-Per-Call Traffic
Retargeting and Google Ads.
Social media platforms like Facebook.
LinkedIn, and Instagram.
SEO/OrganicYouTube.
Newspapers.
Mail.
Radio ads.
Directories, and more.
8.How do pay-per-call affiliate networks work?
A win-win situation exists in a pay-per-call affiliate network. An affiliate will advertise your service using a particular allocated phone number so that if calls are made, the affiliate receives a portion of the credit, clients are still linked to you directly, and you both receive a "piece of the pie" if a transaction is made. Imagine the revenue that could be generated from a whole NETWORK of affiliates!
9. How are phone calls traced back to their origin?
Individual tracking phone number – A unique tracking phone number is given to each publisher or campaign. It is linked to the original source when a consumer calls using that number.
Dynamic tracking phone numbers – By adding a little piece of code to a website or landing page, distinct tracking numbers are automatically filled. These numbers collect important online contact points that lead to a call, such as publisher or referral source, campaign, and keyword.
10. What factors determine a call's commission eligibility?
Advertisers establish the standards that determine whether a call is commissionable. This is typically determined by the length of the phone call in addition to other qualifying variables like the date, time, and location of the contact, as well as the call's outcome, such as a sale or other form of conversion. Repeat calls or calls that go unanswered are also often ineligible for commission. To evaluate and categorize calls in real time, several organizations also use Invoca Signal AI. With the help of Signal AI, agencies can show their brand customers that they are delivering value and promoting conversions, and they can also compensate publishers for conversations that actually led to sales.
11. Is call filtering possible?
Calls can be sorted according to criteria such the time and day of the call, the caller's location, the phone type, and whether the caller is a repeat or a new caller. Customers' responses to inquiries and phone prompts through the interactive voice response system can also be used by Invoca to filter calls (IVR). The advertiser can change the commission rate for calls based on these circumstances. As a result, they are able to pay out larger commission for calls of higher quality.
12. Are numerous destination phone numbers or locations possible for call routing?
Possesses a feature that enables you to set up rules to promptly redirect calls to the ideal recipient. To generate calls to various vehicle insurance advertisers, for instance, a publisher could conduct a non-branded auto insurance campaign. The call will be directed to the advertiser who can best assist the caller based on factors like the time of the call, the caller's location, or their answers to certain questions. This results in a meaningful customer experience and gives the publisher the opportunity to increase the number of calls for which they are eligible to receive commissions. For marketers who have many stores or locations, this option also functions similarly.
13.What happens when a customer calls a company using a pay-per-call campaign?
For consumers, using a pay-per-call program to make a call is quite similar to making a direct phone call to a company. Calls will be connected to the advertiser as usual based on the routing and filtering policies in place. The customer will first navigate the IVR prompts if one is present, exactly as they would with any phone menu system. The difference won't be discernible to the buyer.
14. Where do I begin?
There are several methods to get going. Leading performance networks like CJ Affiliate and Visiqua use Invoca's technology to support their pay-per-call campaigns. Ask your network whether they have a pay per call scheme in place for marketers and publications who already work with them. To make it simple for you to incorporate Invoca's pay per call platform into your marketing mix, we also partner with technology suppliers like CAKE and Tune by HasOffers and have technology connectors with CRM, marketing automation, and analytics solutions. We hope these frequently asked questions helped you understand pay per call marketing. Pay per call is simply the logical next step for those of you who are familiar with performance marketing.