A simple guide on how to record and transcribe phone callsTranscribing phone calls is easy with numerous calls transcription services available in the market. Various aspects and benefits of phone calls transcription.
A Practical Tutorial for Transcribing Phone Calls
On a typical workday, call center employees may field several thousand calls from concerned customers. Trying to assess every phone conversation immediately after it has taken place may be a difficult undertaking, especially if you get a high volume of calls and your customers have a wide variety of questions. When you think about how many calls each agent fields, you'll realize how accurate this is.
Transcribing calls is very useful in this context. How would you transcribe phone calls practically, though? This piece will examine the steps involved in creating a transcribed phone conversation as well as the legal implications of doing so. In addition, we'll talk about why it's helpful to transcribe phone calls.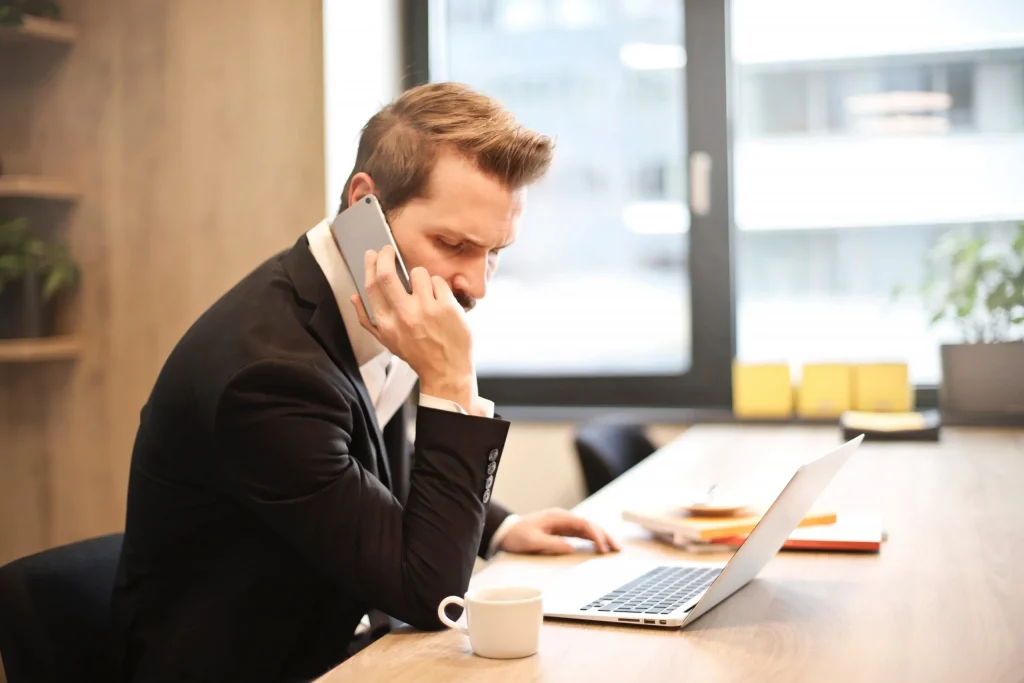 The Essentials of Phone calls transcription
Transcription services available today make it simple to record and transcribe phone conversations. You may record and transcribe phone calls in real time so that you can collect market intelligence and track trends with this cutting-edge conversational analytics and speech analytics service. Let's take use of modern software's automated transcribing capabilities, which are among the most accurate in the industry.
Convert Phone Talks into Searchable Text
You may transcribe phone calls using the program and then search them just as you would an email or text message. If you require a transcript of a call from the past, all you have to do is look for a certain term in the discussion and the system will bring it up.
Always Make Sure Your CRM is Up To Date
By transcribing audio recordings into text, you can keep track of important information from each sales conversation and easily share that information with your CRM software.
Compile a Huge Database of All Spoken Words
The service of transcribing calls provides a comprehensive record of every conversation. Hence, by analyzing transcripts, you may learn:
What factors into clients' final choices.
What generates the most income.
Whether there is an effect from the agent scripts.
If employees follow predetermined procedures.
With a lot more besides.
Calls transcription software may provide you with much more value than that, however. By analyzing past transactions with customers, for instance, businesses may see patterns and make educated guesses about the future.
Because of this, phone interactions and the entire customer service experience may be enhanced. Users may examine the information for themselves and get an understanding of:
Duration of all calls combined.
The daily frequency of calls is average.
Transcription of a customer phone call, with emphasis on the most frequently used terms.
The results of the call.
The best guidelines for using keywords.
Time and date of the call.
The caller profile.
So, you want to know the greatest part? Contemporary software's AI to transcribe phone calls can be taught new tricks. Including more client data in the AI's training helps it mature into an automation tool that grows with your business and adapts to its changing demands. Further helpful features of the software are as follows:
You may keep tabs on a discussion by using a mobile app to annotate and tag relevant parts of the dialogue.
Through your transcribe phone calls control panel, you may listen to previously recorded and transcribed conversations at any time.
The API may be integrated into your analytics dashboard and reports to provide you with call insights. Google Analytics, AdWords, Zoho CRM, and Tag Manager are just some of the programs it works with.
Tracking Conversations Using Keywords
Do you need to have a call transcript checked for the presence of a certain set of keywords? The program's built-in keyword finder and voice recognition tools make it possible. Keeping an eye on a keyword's use helps with :
Increasing the percentage of returning customers by analyzing past interactions and instances.
Enhancing the experience for the client as a whole.
Finding patterns and identifying results in business.
Changing the minds of consumers.
Has the potential to affect revenue.
Instilling confidence in one's clientele by being open and honest.
Monitoring how workers respond to incoming calls and other contacts.
Learning to analyze incoming leads.
Insight into the quality of leads received and sent out.
In addition, you may implement additional criteria for keyword detection, such as a filter or trigger, to ensure that the appropriate individuals in your business are made aware of the insights gained. But, a crucial question arises while discussing call transcription.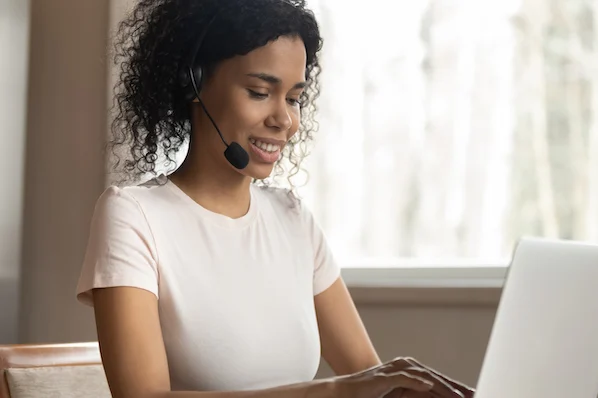 Legal Considerations for Call Recording and Transcribing
State and international legislation regarding phone calls transcription and recording are not uniform. Regulations regarding the recording of phone conversations may be broken down into two basic categories:
For a call to be recorded, just one side has to provide permission to transcribe phone calls.
You must have the consent of both people on the call before recording it.
Please be aware that the two-party notification requirement applies if you are recording and transcribing calls from a region where only one party's agreement is required to a location where a two-party agreement is required.Regardless of the legality of calls transcription, it is an excellent business practice to let clients know in advance if you plan to do so. It safeguards your business from legal action while also increasing consumer confidence in and familiarity with your brand. After you've made sure you haven't missed anything, calls transcription might be a boon to your company.
The Top Six Reasons Why Call Transcription is Useful
Let's take a closer look at why software for transcribing phone calls might be beneficial for your business.
Record and Transcribe Phone Calls Between Agents and Customers
Conversations between agents and customers may be monitored and transcribed for improved response times to inquiries and greater satisfaction among all parties involved. Imagine that a client has been on the call with Operator 1 for 10 minutes as they attempt to resolve their issue. Suddenly, the phone disconnects and the consumer is transferred to a different representative, Operator 2. Operator 2 may quickly go through the voice-to-text transcription in order to view how the previous discussion concluded without bothering the consumer to repeat themselves.
The data collected from agent-customer interactions may be used to:
Find out interesting facts about your audience.
Quickly look up important phrases and declarations.
Collaborate amongst different departments by sharing records.
Systematically enhance operational practices.
Make Use of Transcripts in Your Training
With the help of transcription software, an audio recording may be transformed into a useful teaching tool for use by customer care representatives and sales representatives. To demonstrate the optimal interaction between client and agent over the phone, trainers may provide transcripts of strong customer phone conversations. Agents may use this as a measuring stick and return to the chat at any time to see how they did.
Save Call Transcriptions, as You May Need Them in Court
Providing call transcriptions for legal reasons is an unusual need for businesses. So it's better to be ready for just such an eventuality. Transcription of customer service calls offers verifiable records of conversations between agents and callers and the resolutions provided. Nonetheless, it is essential that any call records be obtained lawfully and that all relevant parties be informed.
Facilitate Accessibility
Whether they are workers or consumers, businesses should constantly be making an effort to improve their accessibility for individuals with disabilities. Those who are deaf or hard of hearing may still benefit from your transcribingby reading the text versions transcribed automatically.
Transcribing phone calls has made it much simpler to analyze past conversations and draw conclusions. Yet, nowadays, conversational insights may enhance corporate KPIs and consumer engagements. Information on the customer's experience may also be gleaned from it. For instance, does a certain word used by an agent increase the likelihood that a client would pay more to get a better level of service? The value of such data to your business will become clearer once you apply it to the customer experience.
Search for Data in Transcripts
The analysis procedure is much easier with a text file than it would be with an audio one. Each phone conversation may be transcribed into text for easy reading, searching, and comprehension. Files including transcribed audio and video may be kept in one convenient place, making them available to all staff members.
Transcribing audio in real time is possible with the vast majority of live transcription programs. The information may originate from a Zoom call, a video call, a podcast, or a conference call. Yet, it's worth noting that there's no foolproof method to automatically extract consumer data and discover patterns when using an app for mobile devices for transcription. Dedicated solutions to transcribe phone calls are the way to go whether you own a company or manage a call center. These features should be used only for quick, on-the-go transcriptions.