The process of making your website more appealing to search engines and more engaging for users with the aim of boosting the number of visitors to your website is known as conversion optimization for SEO.
This is distinct from conversion rate optimization (CRO), which focuses on actions that website visitors take while on your site, such as buying something, joining your email list, or getting in touch with your business.
You must first attract visitors to your site in order to maximize conversions there. This is where SEO conversion optimization is useful. A "conversion" in terms of SEO is when a user visits your website.
Here are 5 conversion optimization tactics to increase website traffic to your page.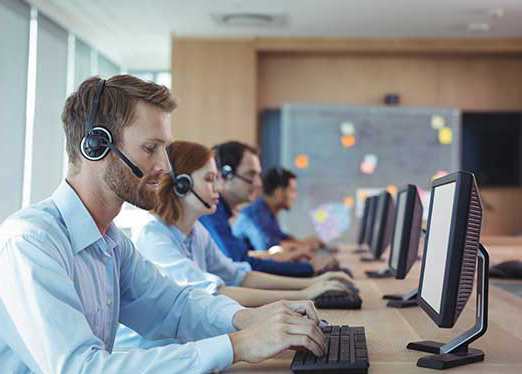 1. Organize the architecture of your site
Site architecture describes the layout of your website's content, including the menu, page headers, and page nesting. The way you set up the pages on your website affects both how users navigate it and how search engines crawl it to determine its relevance in internet searches.
Consider the purpose of the visitors to your website: what details are they seeking? Whose inquiries are they asking? When visitors arrive at your site, what are they hoping to accomplish? For search engine crawlers to grasp what your website is about and what information it offers visitors, your pages must be well-organized.
When consumers click on your website from the search results, they are more likely to find exactly what they're looking for thanks to a well-organized site architecture.
2. Make Your Site Content Specific
It's simple to assume that in order to reach as many people as possible, the material on your website should be high-level and comprehensive.
The issue is that individual visitors seek specialized information rather than general information. Attempting to keep your material on a high level may turn away visitors from your website. Users are more likely to leave your site and discover a rival if they have to search through unrelated content to locate the specific information they need.
The majority of visitors will arrive at your website with a specific query or objective in mind. You can tailor your material to the needs of your target audience when you are aware of their main objectives and requirements. You can serve each visitor better if your material is more targeted.
Additionally, having highly targeted content increases the likelihood that your website will appear in longtail search results, which will increase traffic to it. Search engines can connect your website to relevant user-typed search terms thanks to specific content.
3. Use Heat Mapping to Monitor User Behavior on Your Site
Heatmapping is a CRO technique that helps you identify how visitors move through your site's pages, which features they interact with, and which areas they spend the most time on.
Your website uses a heatmapping technology to track visitors and then produce a depiction (or heatmap) of the activity that was observed. Based on how much attention each part of the site receives, a heatmap is color-coded. This enables you to observe which parts of your website are most frequently viewed and clicked, as well as how users navigate the page.
Using heat mapping data, you may tweak your website's design and elements to make it easier for users to access the content they are looking for. Consider rearranging your site menu to make the options clearer or more pertinent if your heatmap shows that visitors don't spend much time looking at it. Consider moving your company's phone number to a different location on the website so that visitors can more easily discover it if heat mapping reveals that visitors rarely click on it.
4. A/B Test the SEO Components
Using A/B testing to test various aspects of your SEO plan is one of the most effective ways to increase website traffic. A/B testing involves isolating a certain piece of your website, such as the button color or the header text on a landing page, and comparing two possible outcomes (versions A and B) to see which yields better results.
Using A/B testing tools, you can randomly choose which of two versions of an element visitors see when they visit your website. You will receive a report following the designated time period that includes details such as which version of the site visitors stayed on longer, which received more clicks, and more. You can compare two distinct meta descriptions for your website to discover which gets more clicks. Alternately, compare two headers for a landing page to discover which performs better in keyword searches.
You may optimize your site for the greatest user experience by A/B testing key SEO components one at a time. Search engines consider it a sign that your website is important to users when more people click on it in search results and remain there for a longer period of time. They will consequently reward you by giving your site a higher rating in future relevant search results.
5. Use dynamic number inserting
Multiple phone numbers are used in the commercial approach known as "dynamic number insertion" to group clients and campaigns. You can employ unique phone numbers for various zip codes, industry niches, location-based landing sites, or exclusive promotions.
Having too many different phone numbers affiliated with one organization will hurt your SEO, even if personalized phone numbers can be a great marketing tool. When crawling your website to find your company's contact information, search engines might become lost, which could hurt your rankings.
Fortunately, a solution exists. You can employ dynamic number insertion to prevent any harm to your SEO. You can tailor which version of your phone number visitors see by adding a small amount of JavaScript code to each webpage. This is done depending on predetermined criteria (such as how they came to your site or which page of your website they landed on). Because search engine crawlers don't record the JavaScript code snippet, you can dynamically provide various phone numbers to various customers without upsetting search engines or harming your rating.