Definitions
Data points known as call metrics are acquired by your supplier to help you better understand how your call center is operating.
KPIs assess how effective customer service teams actually are. To monitor performance, agent productivity, and other activities that increase customer happiness, call centers use a variety of metrics.
An inbound call statistics report provides a graphical depiction of the total number of calls by day and first-time callers, calls by source, and the number of new and repeat callers. To help marketers track the efficacy of their ads and call agents, call monitoring metrics provides information on both traditional and online advertising call tracking.
In each marketing strategy, call tracking and reporting are essential components. The most important call tracking metrics must be understood.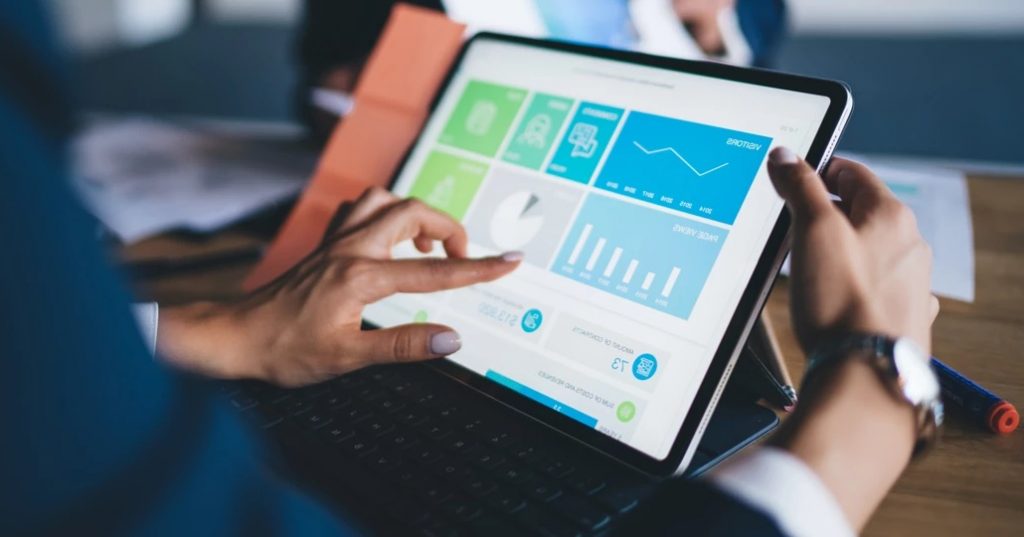 Call metrics' significance
Nearly 85% of clients preferred to contact a company through phone, as opposed to 15% who filled out a form, according to data we gathered in the insurance and healthcare industries in 2022.
In today's digital environment, it is more important than ever for digital marketers to combine data for online web-based conversions with data for offline call conversions. They must clearly convey to businesses the effectiveness and dependability of their advertisement. The effectiveness of your call center may be assessed by looking at a few key call center metrics or key performance indicators, regardless of whether it focuses on customer service or sales (KPIs).
Call center metrics let you set clear, concise goals for your staff and business operations. Each data can be connected to one or more call center traits, such as the quality of customer service or operational effectiveness. But just like with other domains, there is a long list to choose from.
 Standard call metrics
Attrition rate for agents.
The percentage of contact center personnel leaving a company each year is known as the agent attrition rate.
The percentage of an agent's time that is spent attending calls and performing other tasks connected to calls is known as agent utilization. The agent utilization rate reflects how much of a day an agent really works.
Observance of the Schedule.
The percentage of an agent's total scheduled time that was actually spent performing the tasks for which they were scheduled is known as schedule adherence.
The length of time advisers are engaged with clients when on calls, waiting for calls, participating in wrap time, or on hold is referred to as occupancy. Agent burnout may be indicated by a high occupancy rate.
Call Center Inbound Metrics
Customer Contentment (CSAT).
Customer satisfaction is measured by the proportion of all customers (or the number of customers) whose ratings of a company's services, goods, or both surpass predetermined levels of satisfaction.
Resolution on First Call (FCR).
First Call Resolution, also known as First Contact Resolution, is a metric used to assess the degree to which client questions or issues were addressed at the initial call or contact with a representative or agent. One of the metrics that is most frequently measured in the call center sector is FCR.
Initial Reaction Period (FRT).
First Response Time is the amount of time between when a consumer submits their case and when a contact center representative responds to it.
Net Promoter Rating (NPS).
Customer loyalty and satisfaction are measured by Net Promoter Score, which is calculated by asking customers how likely they are to suggest your good or service to others.
Score for customer effort.
The user experience with a product or service is measured using a customer service statistic called Customer Effort Score (CES).
Rate of Customer Retention (CRR).
A company's or a product's capacity to retain customers for a specific period of time is known as customer retention.
The percentage of customers who discontinue doing business with a company in a specific time frame is referred to as customer churn rate.
Percentage of blocked calls.
The amount of callers that got a busy tone when they called is referred to as the percentage of calls blocked. Your agents are missing the chance to assist clients if this call center measure is too high.
Average Response Time (ASA).
Average Speed of Answer is the length of time (often measured in seconds) it takes for the service desk to respond to a call.
Typical Handle Time (AHT).
AHT, or average handle time, is a measure used in call centers to gauge the typical duration of a single transaction. Typically, it begins with the client initiating the interaction and includes all hold time, talk time, and any additional activities performed throughout the conversation.
Average Time Worked After Call.
Average Talk Time (ATT) measures how much time an agent spends conversing with clients.
The average case that is not resolved on the first call is measured by the average age of the query.
Average Time Spent Waiting.
The average wait time for a call to be answered by an agent is known as the average waiting time.
The percentage of incoming phone calls to a call center or service desk that are dropped by the caller before speaking to an agent is known as the call abandonment rate.
A call center metric called call transfer rate is used to track how frequently calls are passed from one agent to another.
Service level gauges a system's efficiency. The service level specifies the proportion to which a set of objectives should be accomplished. (For instance, the proportion of calls handled by a call center).
The cost of handling one call is expressed as a monetary amount, or cost per call. CPC stands for the typical fee a contact center pays for each call it answers. This metric shows how much it costs to run a call center. It also reveals whether a call center is using its resources effectively and cost-effectively.
The Call Arrival Rate statistic measures the typical number of incoming calls and provides information on the number of calls that must be handled or placed on hold at any one time.
The volume of calls made over a specific time period is referred to as call volume.
Active Waiting Calls gauge how successfully teams handle the volume of incoming calls in real-time. It provides managers of contact centers with a summary of the calls that agents take against the ones that they put on hold. A high number of held calls results in a poor customer experience.
The Longest Call Wait metric allows you to determine how long a caller was placed on hold before a call representative could get in touch with them.
Customers who would prefer to avoid lengthy hold periods frequently request callbacks, which is referred to as callback messaging.
Repeat Calls displays the kinds of issues that are challenging to handle at the initial call that they are reported.
Peak hour traffic is the high volume of calls a call center receives from clients at a specific period of the day.
Call Type Mix displays the proportionate share of the various call types that a call center handles. Various call types include:
Inquiry about accounts
Upgrades
Claims/refunds
Actions connected to the campaign's technology
Complaints
Changes demanded
Applications
Termination of accounts
The proportion of incoming tickets that come at the service desk via different channels is known as the channel mix.
We now add a few more metrics to this lengthy list that will help your marketing efforts by utilizing call tracking software.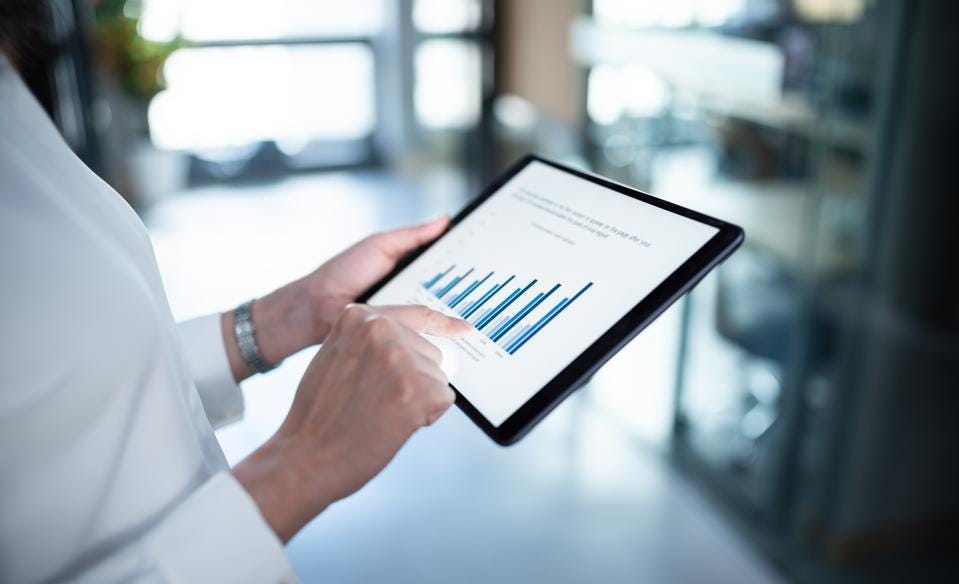 Call metrics pertaining to marketing
Call Source can assist you in determining the campaign, keyword, and channel each caller used to choose up the phone and dial your number.
Conversion rate for leads.
The proportion of calls overall that produced a successful result or accomplished a goal is known as the lead conversion rate (e.g. sale, payment received).
Rate of first-call closure.
The amount of clients who make their initial booking is known as the first call close. Since the first call a customer makes is the most crucial, this metric can be used to gauge both the success of your product or service as well as the effectiveness of your agents.
Relevant Call Metrics
As you've just read, there are many call center metrics to monitor, but just a few key performance indicators (KPIs) need to be kept an eye on on a regular basis.
The three most crucial and pertinent call metrics that you need to monitor are shown below.
1. Client satisfaction (CSAT)
It is most likely the most significant KPI for call centers. This metric measures customer satisfaction with your service. 350 professionals were surveyed, and 93.1% of respondents said that CSAT was the most important factor in determining the performance of their department.
CSAT is also one of the easiest metrics to calculate. Send your consumers a follow-up survey via text message or email to gather results. The number of pleased customers divided by the total number of consumers analyzed will be used to calculate your score.
The CSAT score you should get has no set "cutoff point." Finally, your team should use this number to keep track of milestones and performance. In a perfect world, your CSAT would always be 100%; in the event that this isn't the case, you should think about how you can raise your score. Consider for a moment that your CSAT score is roughly 90 after one month. You should attempt to raise it to 95 after that, and from there, continue to strive for improvement.
2. Resolution on First Call (FCR)
First call resolution is the ability of your employees to resolve a customer's issue after they call (FCR).
Customers don't want to wait a day or more on hold with your contact center staff; they want their issues answered quickly. They would rather make sporadic calls to your personnel to get their issues resolved without having to hang up, redial, or be transferred.
FCR data can also be obtained by looking at customer data to determine how frequently a customer phoned about the same issue until it was labeled as resolved or by asking how many calls were required to handle an issue in a follow-up survey.
3. Phone Source
You may direct your marketing money and efforts where they will be most productive by knowing which campaigns and advertisements generate the most calls.
But how are you supposed to find this out if your phone number is published on your website, in publications like newspapers or magazines, on a social networking site, or in commercials?
To have an effective call monitoring and reporting plan, you should use distinct tracking numbers to advertise in a variety of channels. You should employ dynamic phone numbers rather than a static monitoring number to track internet activity.
By checking the specific details for the phoned number, you can determine which of your advertising channels generates the most calls. You can quickly track each campaign's performance with a simple setup.
There are several advantages to choosing Dynamic Number Insertion (DNI) versus standard static phone numbers. According to the user's online journey, dynamic phone numbers provide them a tracking number and let you know which ad, keyword, and campaign they clicked to reach to your website.
Conclusion
One of the most important and impactful components of your business that shouldn't be ignored is call stats. It has a big impact on how well your business performs. Set KPIs and monitor these call center indicators to obtain a clearer picture of your team's effectiveness. You can start setting improvement targets at regular intervals once you've reached a baseline value. It takes time for every transformation. Therefore, be sure to set reasonable, short-term goals and introduce changes gradually if you want to keep your agent turnover rate consistent.